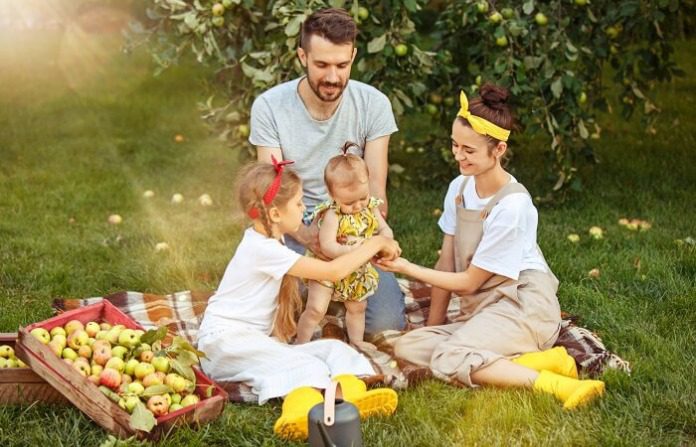 We hope you love the products we recommend! Just so you know, Men with Kids may collect a share of sales or other compensation from the links on this page.
Despite the pandemic, there are still plenty of ways to keep you and your family entertained and having fun. Below, we've put together our guide to some of the best fall activities for people of all ages to enjoy.

Leaf It to Mother Nature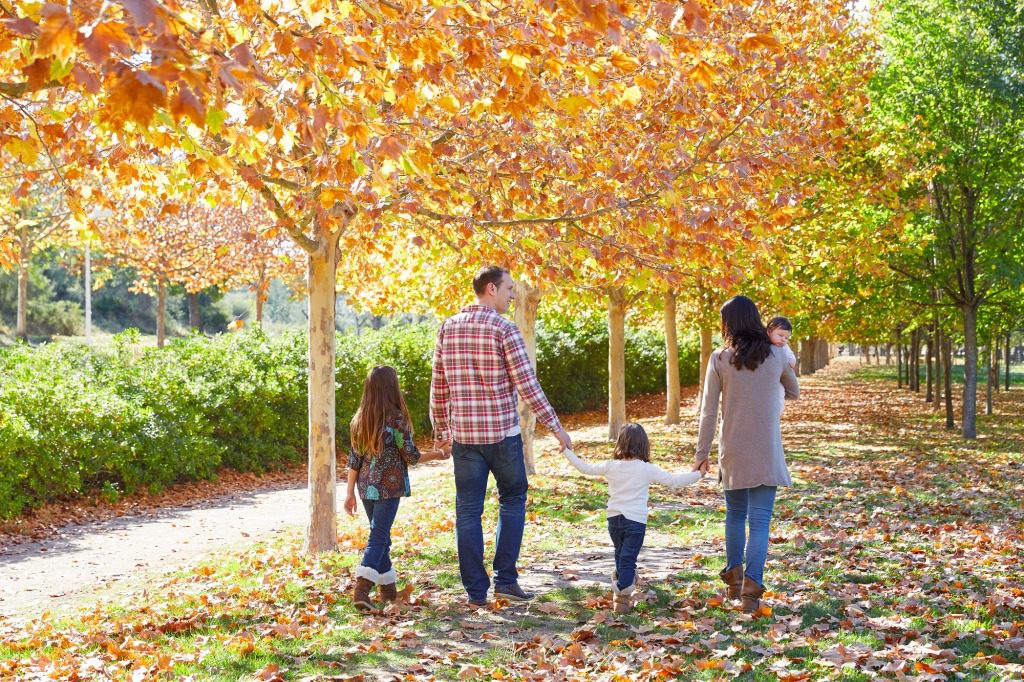 The great thing about fall is that the weather and scenery are so beautiful. Try to arrange a day of walking or hiking with the family. Look online to find out where your nearest nature trail or country park is to you!
The fun doesn't have to stop once you get home – with so many weird and wonderful plants from Leaf & Clay, why not buy your mini horticulturist their very own to nurture and enjoy? That way your kids can enjoy the beauty of nature in your own garden, patio, or backyard. 
Pick a Pumpkin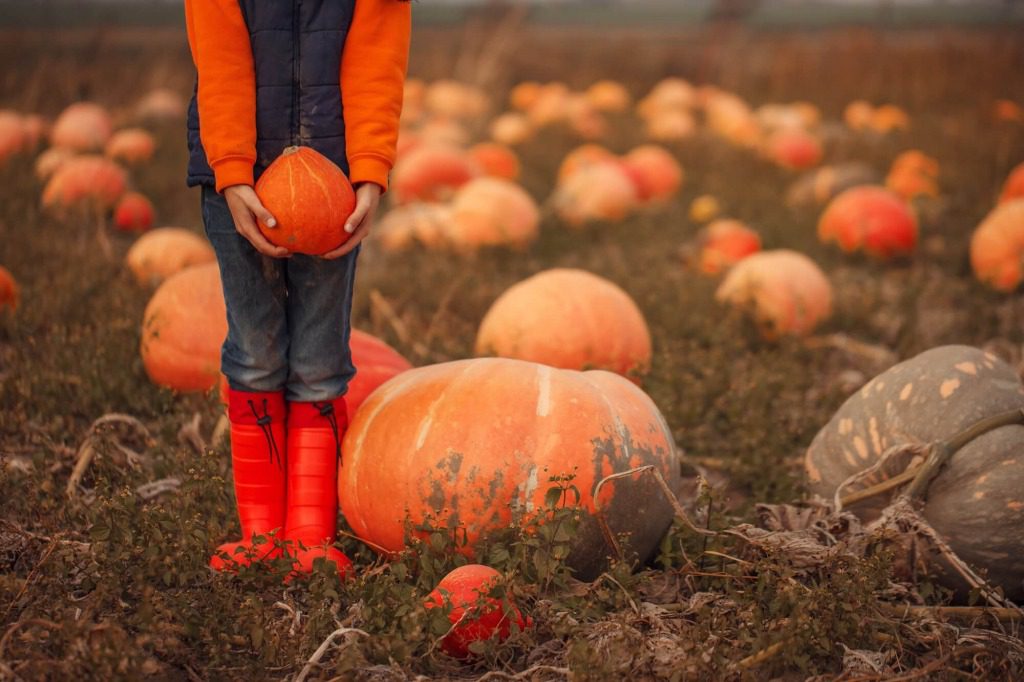 As we head into fall, your kids have probably already reminded you that pumpkin season has arrived. That being said, there are tons of pumpkin farms around in every state. Try using this online guide to find the one closest to your home. 
Once you get your pumpkins home, it's time to start carving them into Jack O Lanterns for Halloween. Let your kids get creative by designing their own Halloween pumpkin and then bringing it to life. Moreover, try using stencils from our list of Creative Pumpkin Carving Ideas. Once the little ones have carved their pumpkin, avoid waste by spending an afternoon together baking these delicious mouthwatering fall dessert. 

Nights Are Drawing in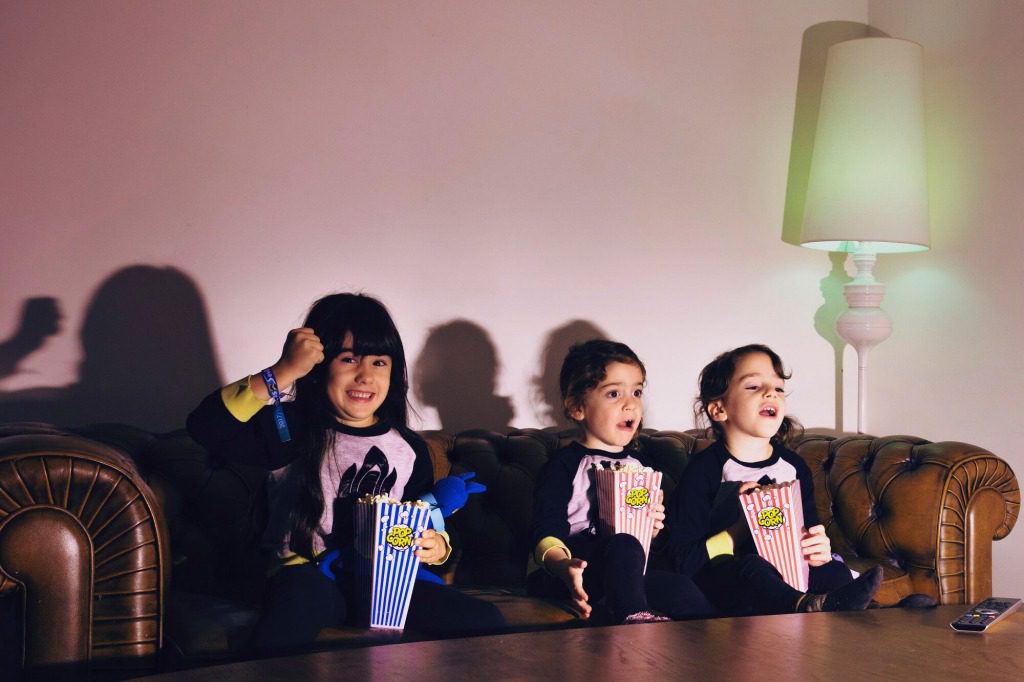 Darker evenings mean that you'll probably want to keep the kids indoors more. As a result, you may want to pry them from their phones to have fall movie nights, complete with popcorn and hot chocolate. Take turns choosing a movie and relax together. Some great fall movies are: You've Got Mail, Fantastic Mr Fox, Good Will Hunting, Practical Magic and Halloweentown. With streaming services, like Disney+ and Hulu, there are so many to chose from!
Animal Magic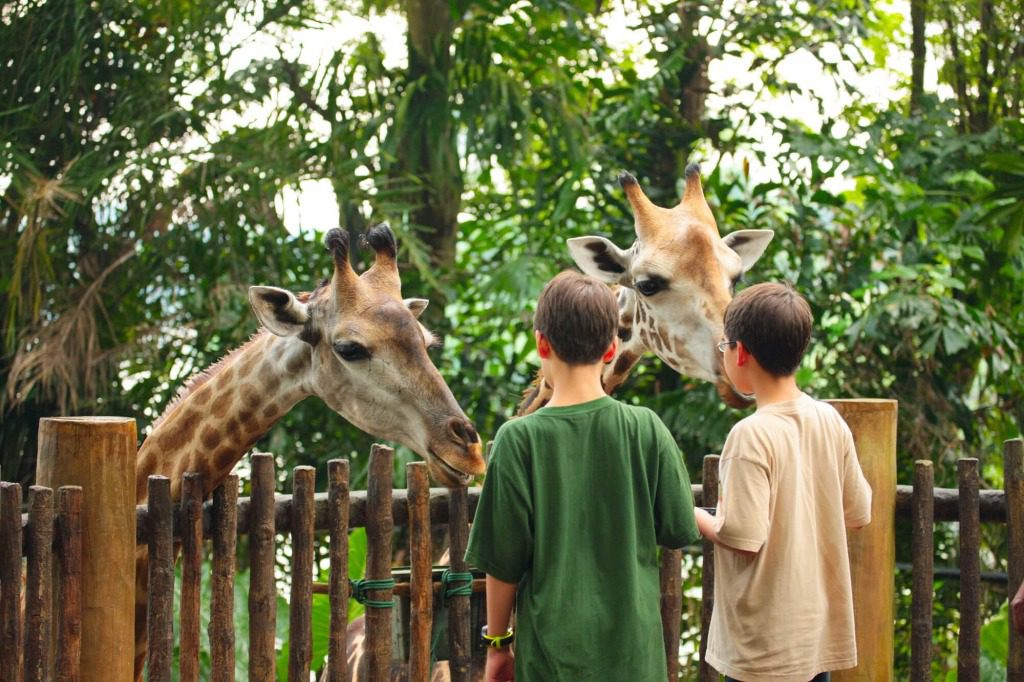 Fall is the perfect time to visit your local zoo as they're usually less busy once the tourist season is over. Both kids and adults can enjoy hours of fun learning about different species of animals as well as taking part in activities and workshops.  Best of all, this is a great time of year to find some fantastic deals on tickets, especially from Groupon. 
An Apple a Day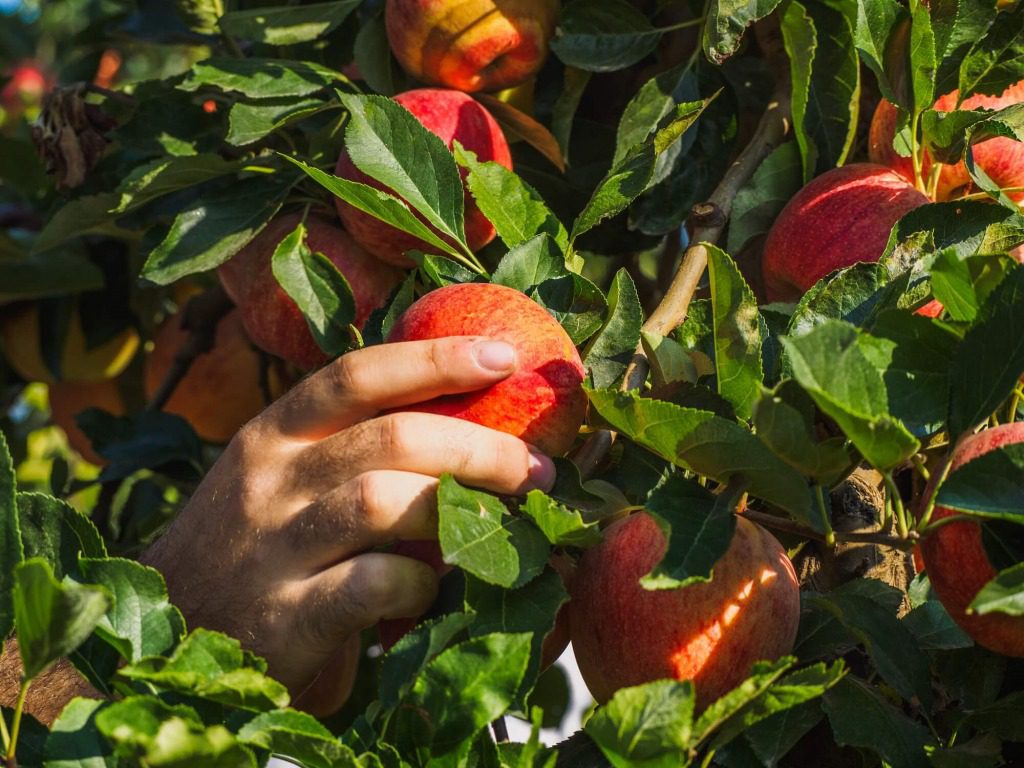 America has some of the greatest apple orchards in the world, and chances are that there's one near you. For most, apple picking is a firm favorite for families, and kids love to help bake pies made with apples that they picked with their own hands.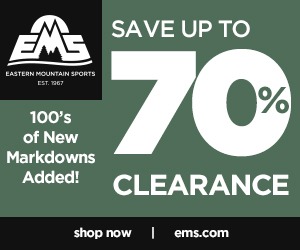 Check out this guide to finding your nearest apple orchard and organize a fun fall day out for the whole family. As well as providing a great day out, apple picking is a fantastic opportunity to educate children on the ways in which farming is at the heart of our daily lives. As a bonus, you'll end up with lots of inexpensive, super fresh fruit. Grab yourself some eco-friendly, vintage picking boxes from Etsy to use time and time again. 
Camping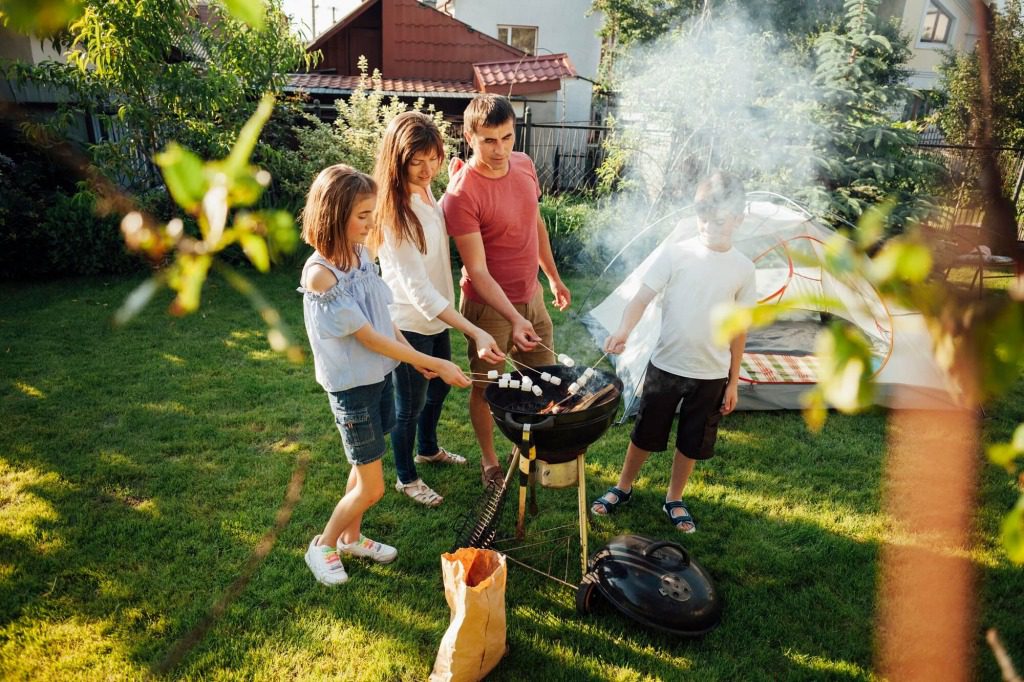 Vacation season may be over but that doesn't mean that the fun has to stop. Why not try camping in your backyard for a night? All you need is a tent or two, a camp stove and some spooky stories. Kids will love their close-to-home camping vacay, and you can sneak in some education. Try teaching them about the night sky as they learn to spot and identify constellations.
If the nights are getting chilly, a cozy sleeping bag or Big Blanket will keep little ones snug as they enjoy their mini staycation.
And make sure to get all of your camping essentials at Outdoor Gear Exchange.
Basket cases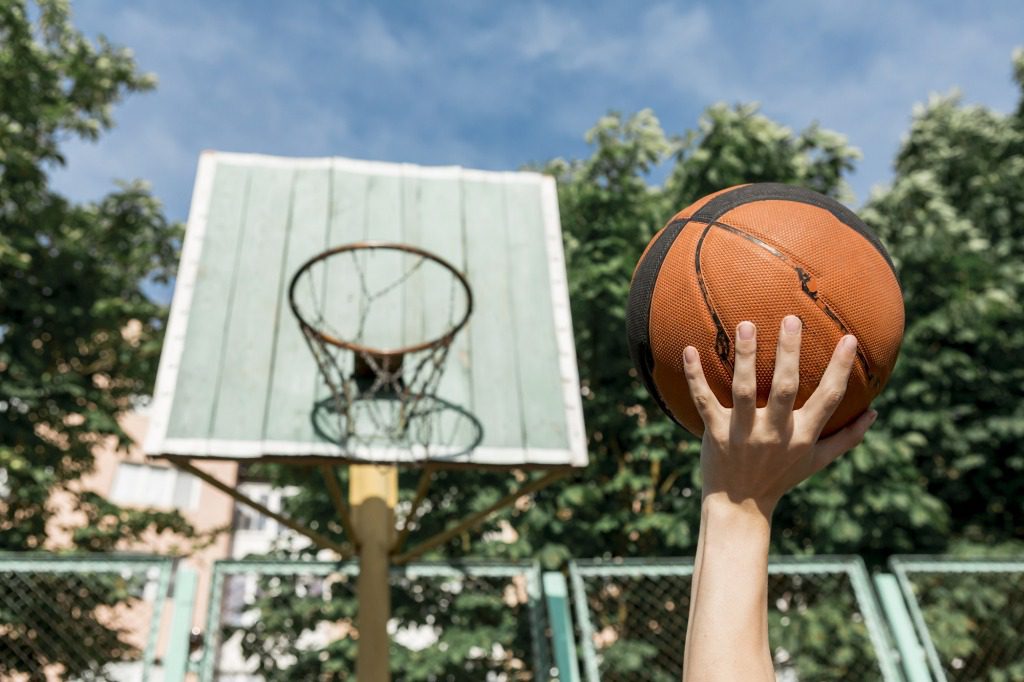 The evenings may be getting darker, but that doesn't have to mean an end to outdoor sports and activities. For instance, basketball is a great way of getting some exercise and helping kids to burn off some energy. This brilliant glowing basketball kit from GlowCity will ensure that you're not taking a shot in the dark! 
You can even decorate with Creative Halloween House Decorations For The Spooky Season with the family to get in the spirit! Spending quality time together as a family is invaluable, and this season is still a good time to get out and about and appreciate the fall activities available before the winter freeze sets in. Even better, these outdoor fall activities can work with current social distancing guidelines. 
Speaking of staying safe, if you're missing out on OktoberFest this year, checkout the The Ins and Outs of Oktoberfest and see if you can create it at home! Have a happy fall!