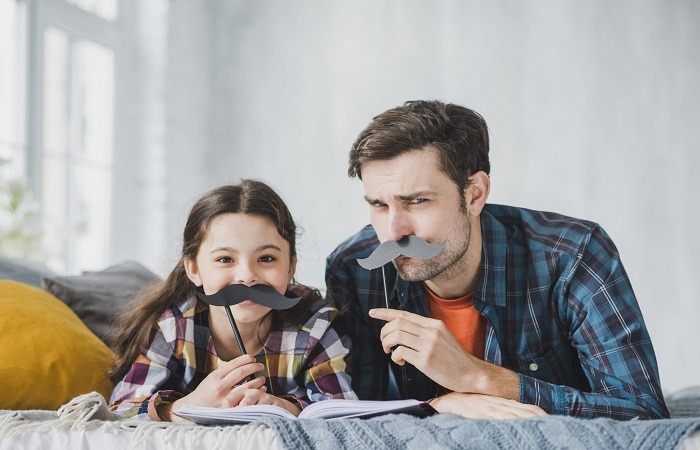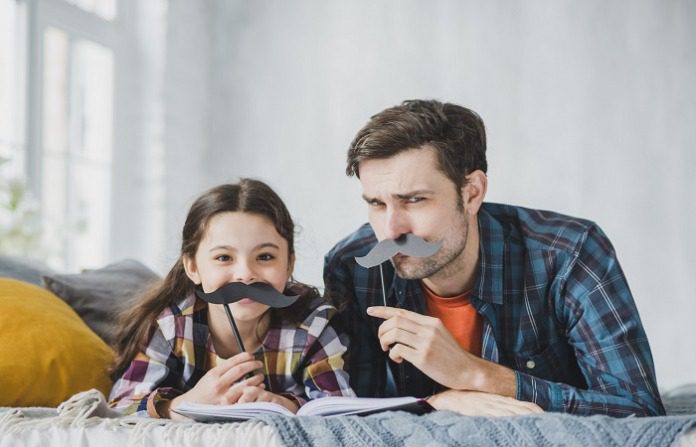 We hope you love the products we recommend! Just so you know, Men with Kids may collect a share of sales or other compensation from the links on this page.
Father's Day is almost upon us, which means that it's time to find the perfect gift for dad. This Father's Day, give him something he'll truly remember by making him laugh. Below, we'll dive into 15 funny Father's Day Gifts any dad is sure to love.
If your dad enjoys alcohol, be sure to check out our boozy father's day gift ideas.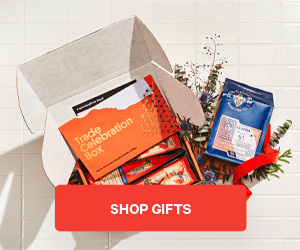 ~Advertisement~
15 Funny Father's Day Gifts
Without further ado, here are some of the best Father's Day gifts you can give the funny man of the house!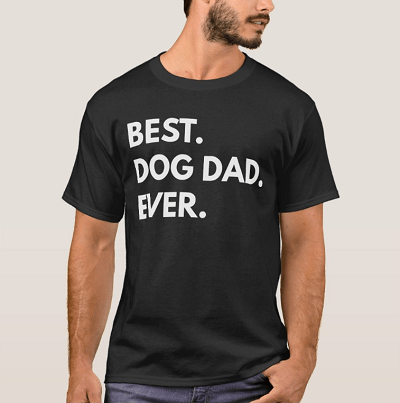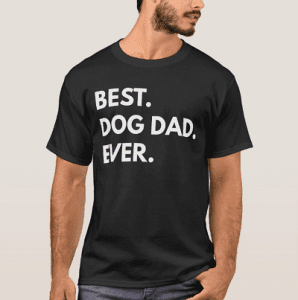 Just because you don't have a kid, doesn't mean you can't be a father. If you have an enthusiastic pet parent on your hands, this T-shirt is exactly what you need. Every time your dog dad of choice goes out on the town, he'll be reminded of his furry BFF back at home.
Looking for more places you can get crafty with your Father's Day gift? Check out Cricut, a place that can help you make an endless amount of projects!
2. For the Coolest Cook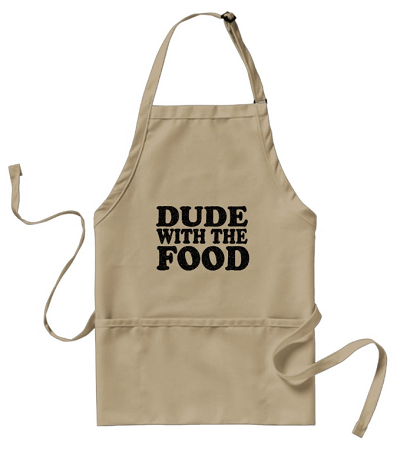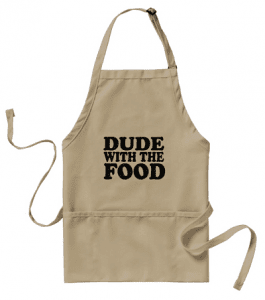 Perhaps you know a dad who loves to cook for his favorite people. In which case, this "dude with the food" apron is as funny as it is functional. The apron can be customized with colors of your choice. Plus, it comes with handy apron pockets so that your dad of choice can easily tote around his favorite seasonings or kitchen tools.
3. A Punny Card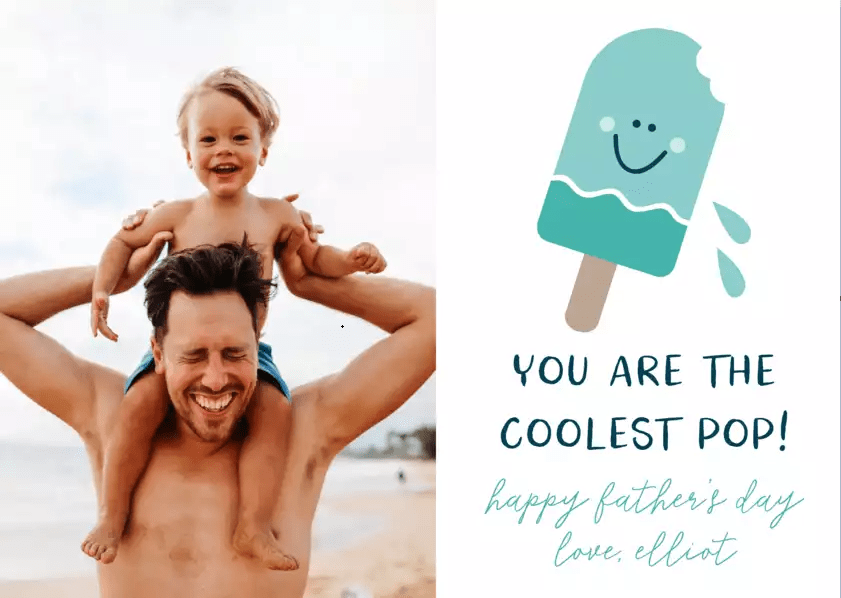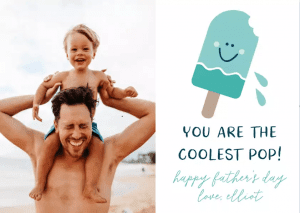 The foundation of fun Father's Day gift is a goofy greeting card. This silly card is perfect for your punny pop and will let him know how much you appreciate all that he does. Each card can also be customized with a photo of your favorite memory together so he'll forever be reminded of all the fun times you've shared.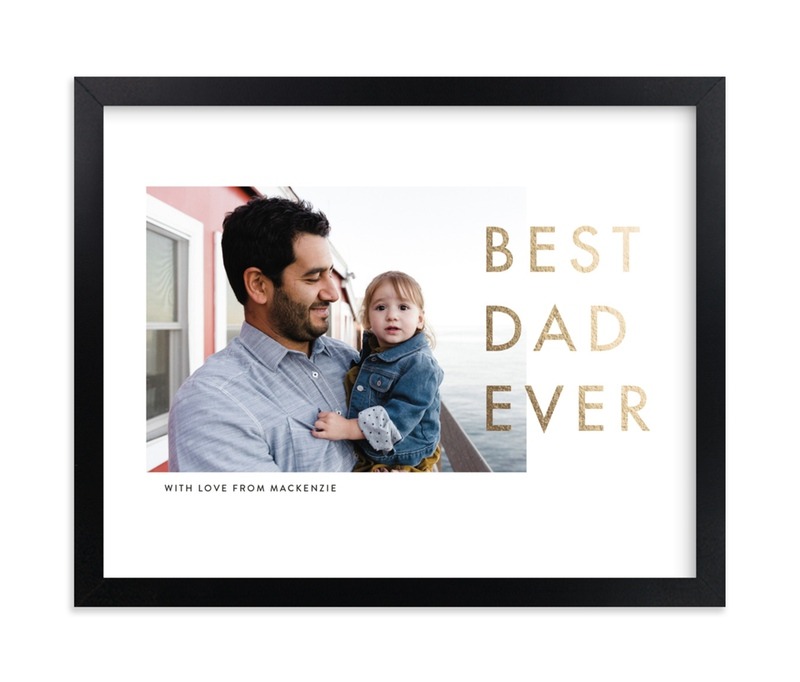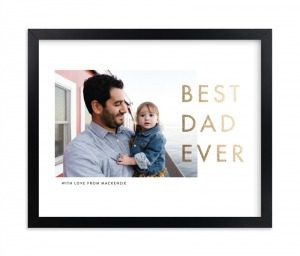 You can print and frame your best drawing or favorite picture for your favorite father for a sweet, memorable, father's day present. Get your drawing as a foil print, art print, or letterpress. Is drawing not quite your style? You can also print a handwritten letter for a super heartfelt present that your favorite dad will be able to appreciate for years to come.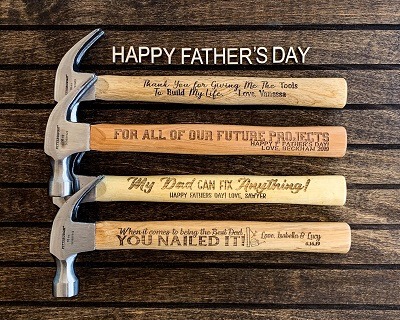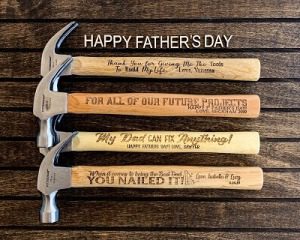 These punny custom tools make a great funny father's day gifts option. The tools are engraved with excellent sayings like "You nailed it" and "My dad can fix anything". With these personalized hammers, your favorite dad will think of you every time he breaks out the toolbox.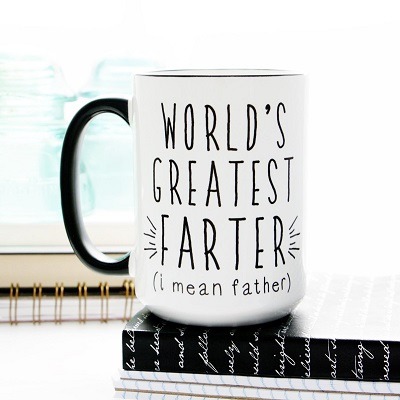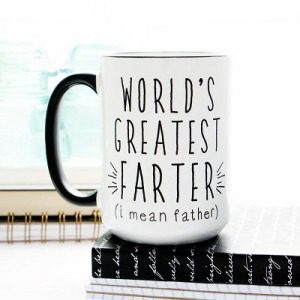 This mug is one of the best fun Father's Day gifts. Your favorite dad will get a good laugh every time he stops for a cup of coffee.
7. Customized Toilet Paper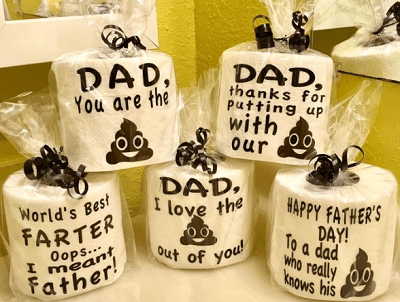 Hey, what can I say? Toilet paper is a hot commodity right now, and this custom TP is sure to put a smile on any dad's face. These customized toilet papers definitely earn their spot on the funny Father's Day gifts list.
8. Get Him Inspired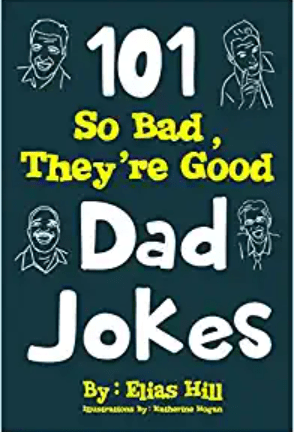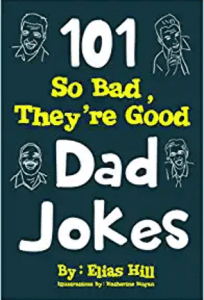 Is your favorite father a practical jokester? This Dad joke book will give him some new material so that he continues making his favorite dad jokes everywhere he goes.
9. Book for Bearded Dads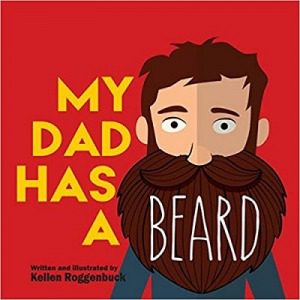 This book about having a dad with a beard is hilarious. If you know a bearded dad, this book will give him and his kids a great read to bond over together.
10. Knock His Socks Off
Does your Dad like to relax with a video game session? If so, these socks will ensure that he can enjoy his gaming session without interruption. The socks come in a one size fits all design, so you won't have to know his shoe size to get him the perfect gift.
11. For the Creative Dad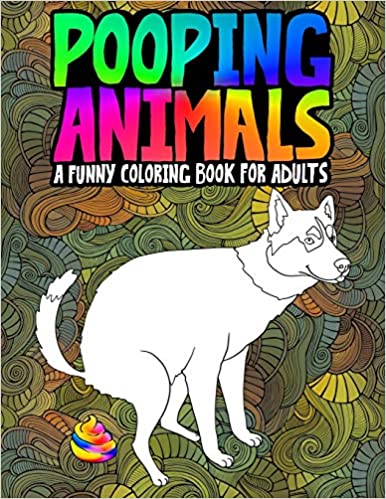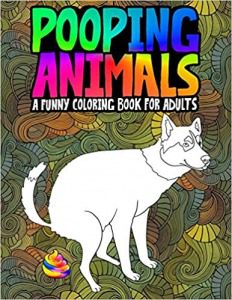 If your favorite Dad loves to get artsy, check out this hilarious adult coloring book. Your favorite father will love relaxing while coloring and is sure to get a kick out of this funny book. Grab a pack of color pencils with it, and you'll have the perfect funny Father's Day gifts.
12. His Favorite Drink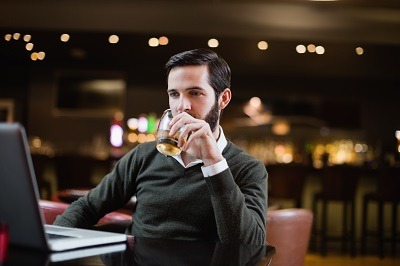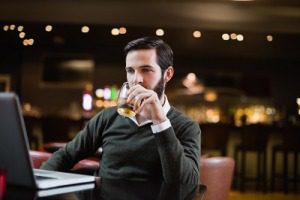 Get your dad his favorite drink to get him giggling on his special day. With day-of drink delivery services, you can even send a well-worth present to fathers who are farther away.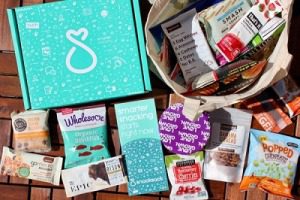 Do you have a snack lover on your hands? In which case, this snack crate might be an excellent choice for your dad.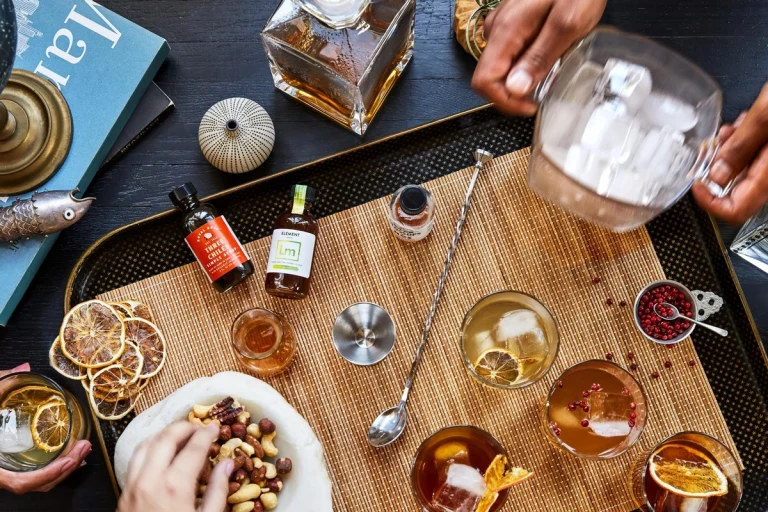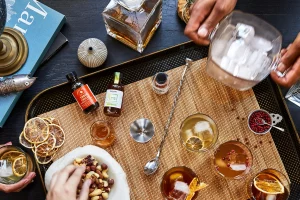 For readers with a taste for indulgence, you can't go wrong with the "intellectual drinker box". Your dad will love reading while sipping a fine-catered collection of cocktails.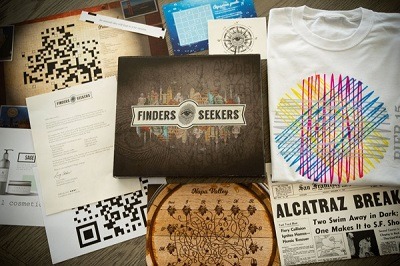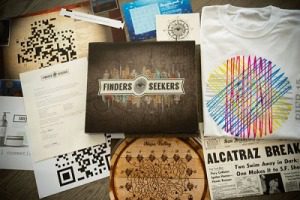 Is your dad a super sleuth? Get them an at-home mystery to solve with these fun puzzle crates. This is bound to make a great and fun Father's Day gift.
Whatever you end up getting for the Dad's in your life, know that he'll love it simply because it came from you. Any of these 15 funny Father's Day gifts are sure to make your pop smile and feel appreciated. Need more ideas? We have another Father's day gift guide!