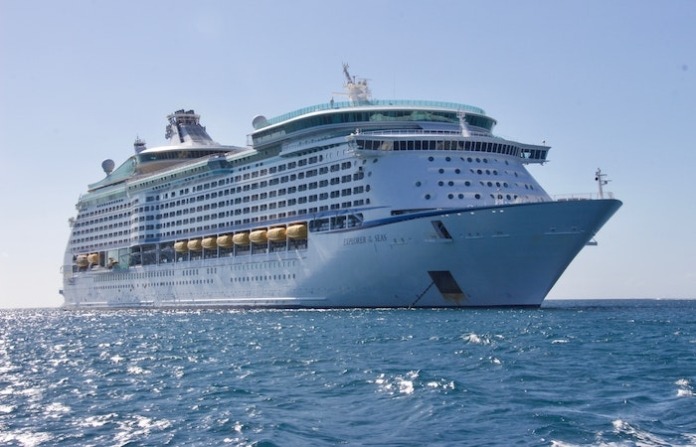 We hope you love the products we recommend! Just so you know, Men with Kids may collect a share of sales or other compensation from the links on this page.
Christmas cruises are an ideal opportunity to escape conventional holidays and embark on an adventure. So instead of the usual Christmas tree in your living room this year, perhaps you could opt for the sun's warmth that December cruises 2022 offer.
Leave the cooking and cleaning to the experts and simply spend time with your family and loved ones. You simply can't miss out!
And the cherry on top? It's not just about sun and sea, since most Christmas cruises host special feasts, activities of all ages, and port calls in exquisite destinations. Capture the magic of the holiday season without shivering from frigid temperatures, and let's get cruising!
5 Best Christmas Cruises for 2022
1. Royal Caribbean, Caribbean
If you dream about building the perfect sandman instead this year, then Royal Caribbean Christmas cruises will fit your bill. Fill your December holidays with action-packed tropical days, festive celebrations, and special Santa-approved events on board. From tanning to the sugary sands of the Bahamas to snorkeling in the azure oceans of Jamaica, this is a once-in-a-lifetime experience.
Claiming the title of "the biggest royal celebration at sea", the Royal Caribbean celebrates Christmas and New Years. They do this with poolside carolers, cookie decorating, and lighting ceremonies. One thing's certain; passengers will be shaking confetti off their hair until February. So eat, drink, and be merry in these tropical wonderlands, and immerse yourself in the holiday cheer.
2. Ama Waterways, Central Europe
Dashing through the seas with thrilling Christmas cruises by Ama Waterways is bound to leave you starstruck. If you dream of a white Christmas in the heart of Europe while visiting some of the world's largest markets, this cruise is for you. Explore Central Europe by river, following the Danube through the countries it crosses. In addition, you can experience the true festive spirit with endless celebrations and onboard events.
This is one of the easiest ways to discover a wide array of European capitals. The ship will dock at the heart of each city to let you explore the local markets. Travel to many countries to cherish the joy and magic of the season in grand European style. Looking for fast and easy flights to Europe? Book yours through OneTravel and easily find your airport parking via Cheapest Airport Parking!
3. Celebrity Cruises, New Zealand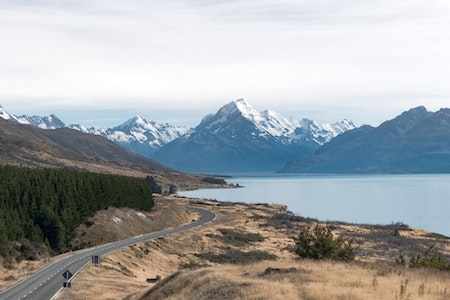 Do you want to build a sandman? This cruise in Australia and New Zealand is unmatched in its ability to give you access to sand and sun. Enjoy hassle-free holidays with champagne toasts, visits with Santa, and Christmas games while cruising on a thrilling itinerary from Sydney to New Zealand.
If you're feeling a little extra,  these Christmas cruises allow you to carol along with other passengers. Your days at sea will be packed with never-ending boat-wide parties for all ages. You'll also get mouthwatering dishes and an abundance of fine refreshments to keep you cool. So, get merry with all of the holiday's best and spend time with your family in what ought to be your most glorious days.
If you're feeling a bit more adventurous this season, join MSC Cruises for nearly two weeks around the Mediterranean for the ultimate winter journey. With stops in 4 countries — Israel, Greece, Italy, and Cyprus — and a 12-day itinerary, it'll impress even the most demanding passenger. Get ready for culture and history-guided tours at each destination. In addition, you'll get endless shopping and special surprises.
If you wish to escape the harsh winter into places closer to the equator, this is your chance to retreat from the cold December. Especially if you need to take your vacation before Christmas itself, this cruise offers you the flexibility to maintain your schedule. So sip your negroni on board by the pool with friends or family, and leave the rest to the experts.
5. Viking, Antarctica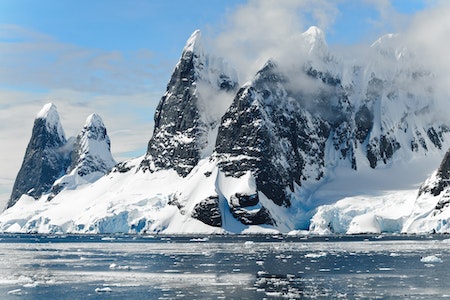 Although you'd rather head to the north pole to check on Santa's gift wrapping, it's pretty chilly and dark this time of the year. So instead, opt for Antarctica for your Christmas cruises! Explore the icebergs while sipping hot cocoa or warm cocktails on the deck. In addition, treat yourself to Nordic-inspired dishes such as salmon and caviar.
The towering glaciers and snow-covered landscapes are bound to take your breath away. Explore endless surprises in this wild side of the world and team up with penguins, seals, and other wildlife. Sounds exciting? Make sure to book your flights with Hotwire and embark on this lifetime trip!
Make This Christmas Count With December Cruises 2022!
This Christmas, skip the shopping lists and immerse yourself in Christmas cruises. If you love adventures and are looking to escape the holidays routine, Christmas cruises will promise you luxury and exploration through multiple countries and capital cities. Enjoy the festive spirit surrounded by family, or make new connections on board and start a new tradition of joy and excitement. Bon voyage!