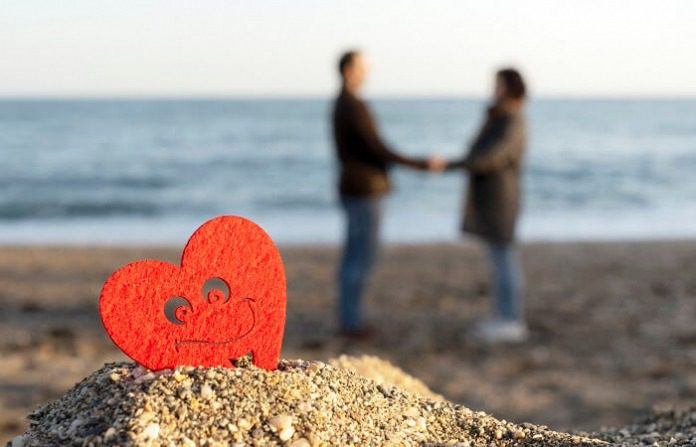 We hope you love the products we recommend! Just so you know, Men with Kids may collect a share of sales or other compensation from the links on this page.
Let's be real. Chocolate melts, flowers die, but memories last forever! And, what better way to make unforgettable memories than on a romantic getaway this Valentine's Day? Don't worry! We understand a lot of people can't afford to book a trip to Paris. So, we're keeping our ideas strictly in the USA.
Romantic Getaway Ideas for Couples
Crack open a bottle of red and whisk your SO away for a Valentine's Day getaway they will never forget! Check out our top 10 romantic getaway ideas for couples this Cupid's day!
First, heat up your Valentine's Day in Islamorada, Florida! Head to the Florida Keys this Valentine's Day to spend some time with your significant other. Spend time exploring coral reefs. Have seaside picnics, take in the sunshine, play with the sand, and surf.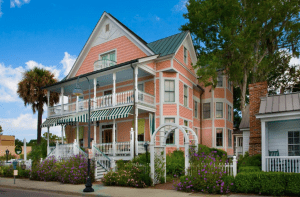 Next, get a close-up view of wild horses and romantic, picturesque scenery in the quaint town of Beaufort, North Carolina. Moreover, the Victorian architecture alone will make you feel as if you're in a Bronte novel.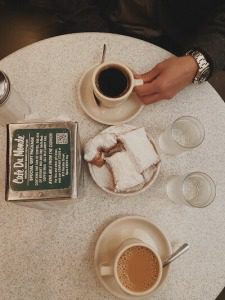 Whoever thinks New Orleans can't be a romantic getaway is seriously mistaken. Because what else do you need for a romantic couple's trip other than good food, good music, and good company? Treat your lover to a New Orleans local jazz concert and eat as many beignets as your heart desires.
For all of our chocolate lovers, this one's for you. For those with a serious sweet tooth, you can't beat the stunning southern town of Eureka Springs. This little town hosts a Chocolate Lovers Festival every year. This year it falls on Saturday, February 15. The five-hour extravaganza features vendors showcasing and promoting their products whilst offering chocolate samples to attendees. Count us in!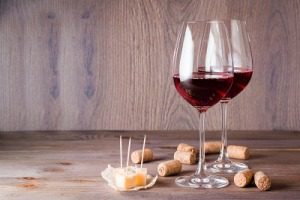 Madison, Indiana can offer you a glorious Valentine's Day getaway filled with winery visits, antique shopping, and romantic strolls along the Ohio River. In conclusion, this Midwestern town offers romantic yet relaxed and easy vibes.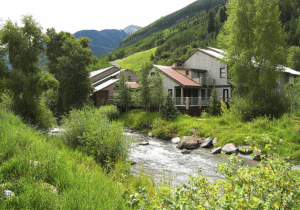 Take an intimate trip down to Telluride, Colorado with flowing wine and views of rocky mountains. If you and your partner are feeling adventurous, try hitting the slopes. Go skiing, snowboarding, or sledding down the gorgeous mountains! However, if you're craving something a little more low-key. Take a trip on the free gondola ride to get a bird's-eye-view of the amazing scenery.
The great thing about Scottsdale is that it can be as relaxing or as rugged as you want. Scottsdale is a mix of scenic hiking routes, gorgeous botanical gardens, and luxurious resorts. Whether you're feeling active or adventurous, Scottsdale has it all. There are scenic hikes or you can book a couples spa session. Groupon has many offers that could help you decide on what to do once you're finally there!
Enjoy a romantic weekend of locally sourced cuisine, world-class wine, and charming views in Napa Valley, California. Spend your Valentine's Day sipping wine at the myriad tasting rooms or enjoying a gourmet picnic. Perfect for a short romantic getaway.
What's more romantic than seeing the northern lights? Duh, nothing! Consider a trip to Fairbanks, Alaska this Valentine's Day. This gorgeous Alaskan town is one of the best spots to witness the Aurora Borealis.
Escape to the cozy mountains of Lake Tahoe this Valentine's Day. Whether you want to explore the state parks, watch the sunset, or take a scenic gondola ride. We guarantee there will be romance in the air. In addition, get yourself a cabin to cuddle up with your sweetie this Valentine's Day for a romantic getaway.
More Romantic Ideas
We hope you enjoyed our article on the top 10 romantic getaway ideas for couples this Valentine's Day. Looking for a romantic beach vacation instead? We recommend checking out Sandals! They offer great all-inclusive vacation packages for the Caribbean.
In addition, if you are still looking to find a present that will knock your SO's socks off this Valentine's Day, check out our gift guide for her or Valentine's Day cheat sheet. You won't be disappointed!