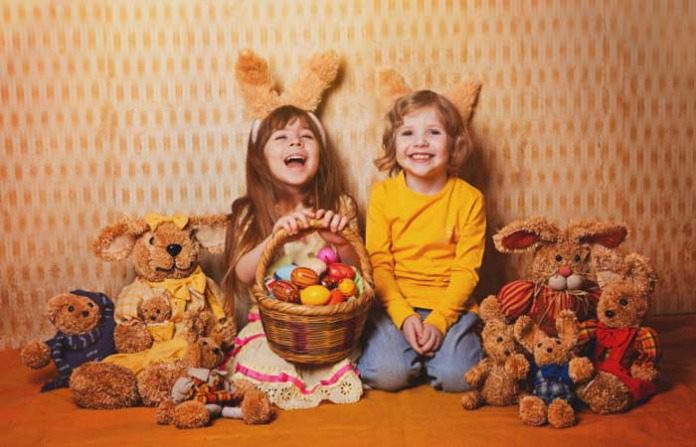 We hope you love the products we recommend! Just so you know, Men with Kids may collect a share of sales or other compensation from the links on this page.
As the shops stock up on chocolate eggs, it's time to start thinking about those all-important Easter baskets. If you're struggling for inspiration, the following guide will put a spring in your step. Here are the best baskets ideas for kids.
The perfect Basket for little heroes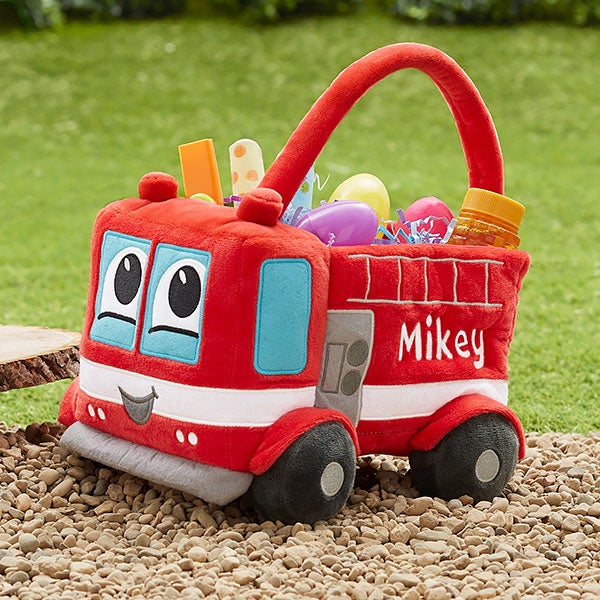 Aspiring mini firefighters will go crazy for this personalized firetruck Easter Basket. Made from 100% polyester with foam filling, this easy basket is roomy enough for all those Easter treats and can be personalized with your child's name in a range of colors and font styles. Fill your firetruck with bunnies, chicks, and of course, plenty of chocolate eggs. After Easter, this basket can easily be repurposed as a toy or as storage for your kid's room or nursery.
Easter Bunny Basket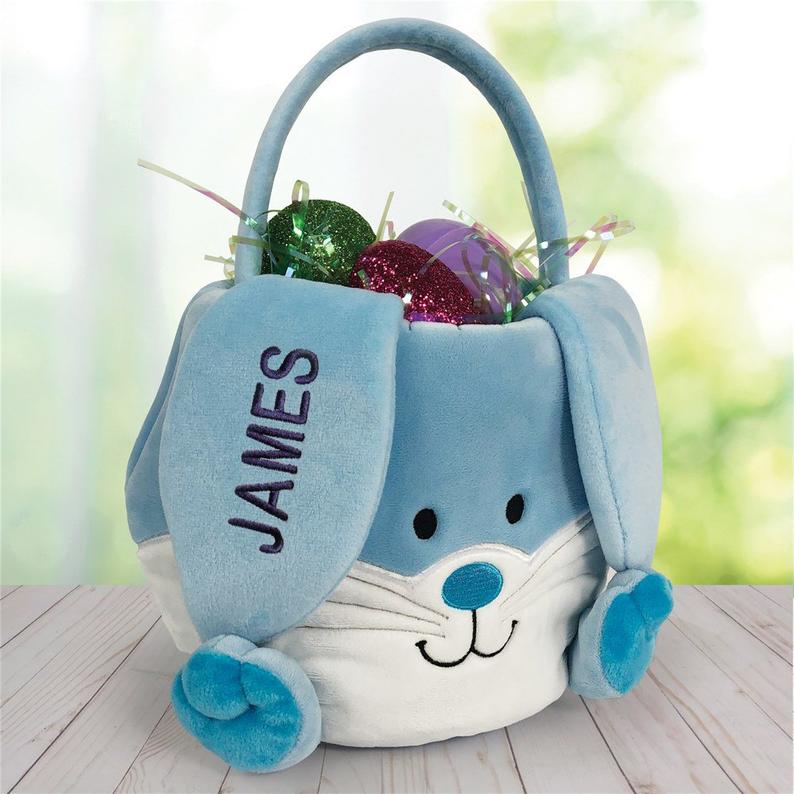 With younger children, it's a really good idea to avoid traditional baskets which may have sharp edges and splinters. For toddlers and babies, a soft, washable option is the way. Tots will love this soft and fluffy Bunny Basket from Etsy. Perfect for tiny hands, this cheerful bunny basket is available in four different color schemes – white, pink, brown and grey – with silver lettering to display your little one's name on the bunny's ear. And on top of this, you can personalize it too!
Looking for fun activities to do with kids this spring? Check out these ideas!
Personalized Basket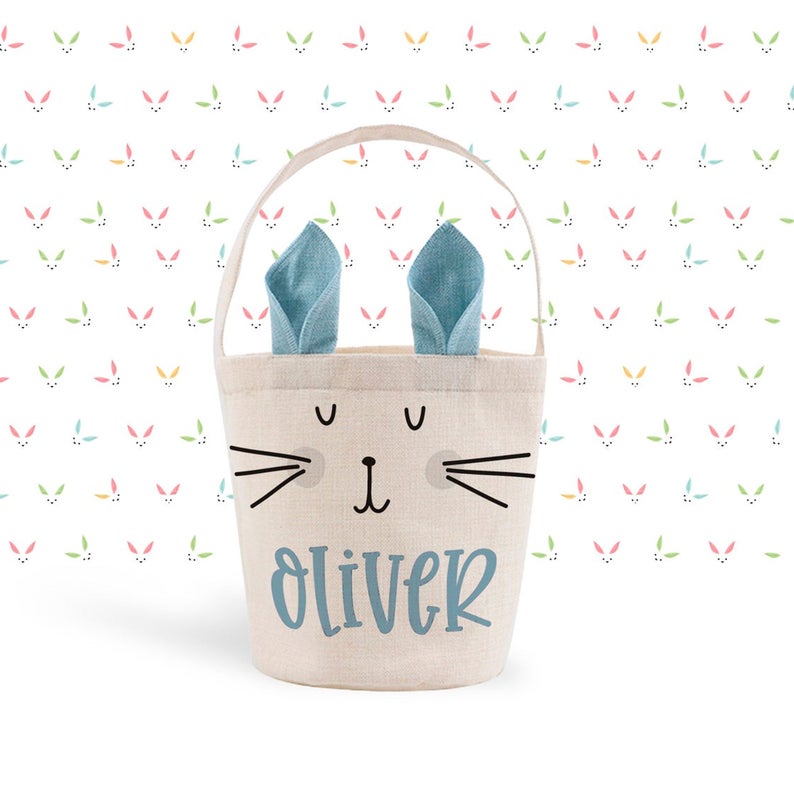 If your children have been fighting over which basket should be theirs, here's the perfect idea to make them happy. This Personalized Basket is made from soft fabric for little hands (and washable, for busy parents), has plenty of room inside for all those Easter treats. The great thing about this basket is that it can also be used after the holidays to store smaller toys in your kid's room.
Easter Basket DIY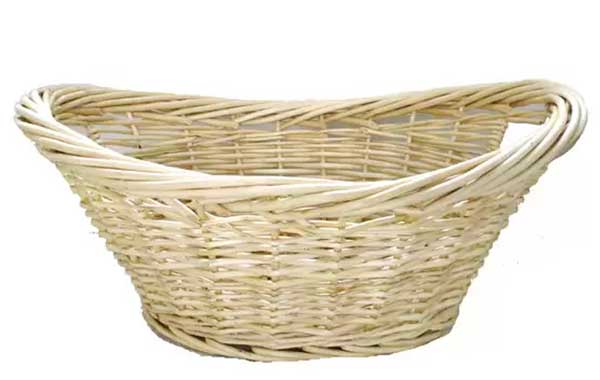 Bigger kids (and adults) will most likely welcome a bigger project this Easter, and creating an Easter Basket from scratch will provide hours of fun as well as the satisfaction of producing a unique basket.
Get started with a simple basket – the traditional round basket is always a winner but don't be shy about getting creative with different shapes and sizes. Line your basket with plenty of lush faux grass (this is really cheap but looks really effective). Now that you've got the foundations of your basket, it's time to get decorating. First, grab some ribbon and wrap it around the handle of your basket, finishing with a bow on top or on the side. The great thing about this project is that your child can let his or her imagination run wild as they get lost in decorating the basket.
There really aren't any rules when it comes to making Baskets for kids. Whether you choose to keep it simple and traditional or let your imagination run wild, the possibilities are endless. Easter is a time for renewal, and there's no better way to start than with a bright and cheerful Basket.