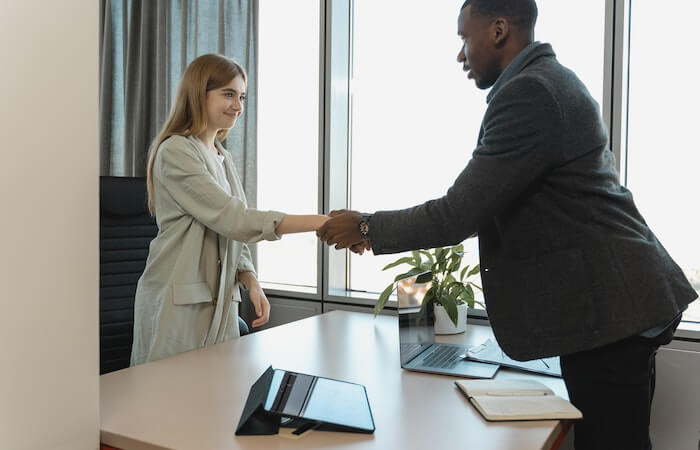 We hope you love the products we recommend! Just so you know, Men with Kids may collect a share of sales or other compensation from the links on this page.
If your company is now hiring, it's important to get as many eyes on your job post as possible. The longer you go without a suitable employee, the more money it'll cost your company in the long run. Not to mention, you also risk slowing down productivity and performance.
Posting your listing on a reliable job site like ZipRecruiter is a great first step. But you may still need to put in the extra effort to find the right employee. We'll share why ZipRecruiter is the best hiring site, along with other useful tips for finding high-quality applicants.
5 Tips to Advertise Your Post If You're Now Hiring
1. Advertise with ZipRecruiter
When it comes to posting your job on a hiring site, ZipRecruiter is one of the best options. Not only do they have intelligent candidate matching, but they also have a network of over 100 different partner sites. Once you post your listing, it gets shown on ZipRecruiter's page, and the other sites advertise it as well.
To get started, check out their plans for free!
2. Create Social Media Campaigns
Creating a social media campaign around your open position can also increase visibility. With targeted ads and posts, you can reach your exact demographic through their favorite social platform.
You can design campaigns for specific age groups, cities, or even personal interests! Job seekers who see your ad in their feed can send in their applications or be directed to your website to learn more.
3. Use Word-of-Mouth Marketing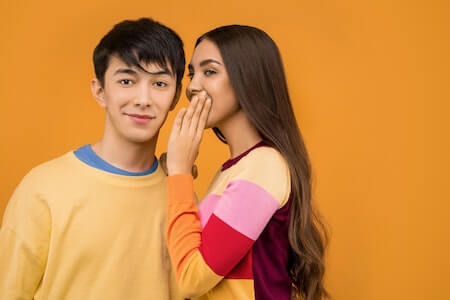 Not all of your hiring efforts have to be put toward online marketing. Word-of-mouth marketing is also a great option to attract viable candidates. Start by asking your current employees for referrals. You never know if their friend, family member, or past colleague is looking for work!
You can also add incentives by creating a referral bonus system to reward employees for sending in new hires. And if you're hiring entry-level talent, consider attending career fairs or college campuses for in-person recruiting.
4. Use SEO in Your Post
One of the biggest mistakes employers make when writing a job post is ignoring SEO.
A well-crafted listing increases your chances of ranking high in search engine results. To incorporate the best SEO practices into your post, use high-ranking keywords in the title and body. You can also include website links from authoritative sites in your post. Doing so tells search engines your page is reputable, which moves it closer to the top of the results.
5. Think About Video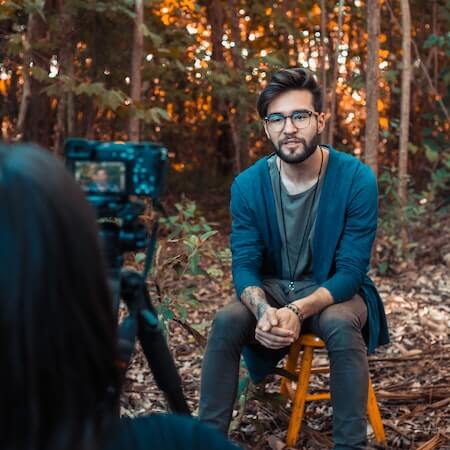 It's every recruiter's dream to have their job posting go viral. But for most companies, creating an alluring job post proves easier said than done. Most listings remain quite bland, with just a couple of lines of text and a link to the application.
In addition to creating a traditional job post, consider using video or media to attract candidates! Upload your video to your website or a platform like YouTube and share the link with everyone in your professional network. Being visually appealing and unconventional is a great way to let more people know you're now hiring and get them to be interested in your post.
6. Don't Forget Your Website
Many recruiters use third-party sites when they're hiring now. As a result, they often forget about utilizing their own website for finding employees.
Making sure your company site is updated is important for brand awareness, a critical factor when it comes to hiring. Company culture is a deal breaker for some candidates, so it's important that your site is updated to reflect that. And even if you're listing your job on a hiring site, it won't hurt to also show it on your homepage as well!
Increase Your Chances of Finding a Great New Hire!
These tips can help increase exposure for your post to show active job seekers that you're now hiring. To start finding top talent today, create an account with ZipRecruiter. As one of the best job sites, it can be used to find all sorts of candidates – entry-level workers, remote employees, etc. You name it, ZipRecruiter has it!