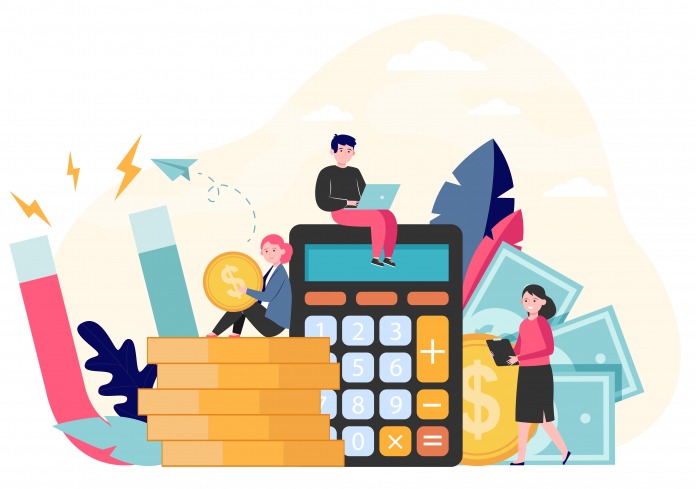 We hope you love the products we recommend! Just so you know, Men with Kids may collect a share of sales or other compensation from the links on this page.
A job in finance is a dream career for many since you can get paid to make money! With low unemployment and constant job openings, financial careers are expected to grow vastly over the next ten years. But what are the best paying jobs in finance, and what do finance jobs entail?
Top 7 Highest Paying Finance Jobs
Before jumping into random interviews, head over to ZipRecruiter, one of the best job search sites. With its AI-matching technology that analyzes a multitude of data points, it will provide you with the ideal job prospects for your profile. In addition, you can filter your job searches by location, pay, or type of work
To make things easier for you, we gathered a list of the best-paying jobs in finance. Let's dive in!
1. Chief Financial Officer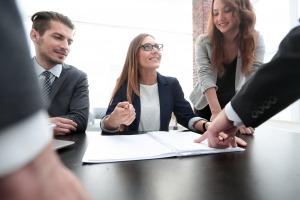 Average Salary: $138,791
Chief Financial Officers are responsible for strategizing the company's financial activities. This includes things like business planning and budgeting, as well as negotiations. Since this is a senior-level position, anyone applying for it should have years of experience on their back. If you have good leadership skills and a background in accounting or finance, consider applying for the position of CFO.
2. Hedge Fund Manager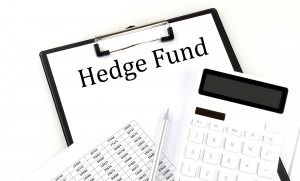 Average Salary: $146,387
Consider a hedge fund manager career if you're looking for the best-paying jobs in finance. To make money for their investors, hedge fund managers need to know how the market is doing and factor that into their recommendations.
3. Finance Director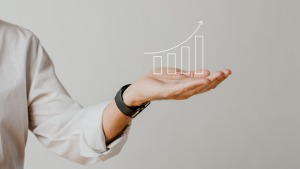 Average Salary: $114,378
Finance directors hold a position of leadership. They are usually responsible for general management activities. This includes scheduling, hiring, and conducting performance assessments. They also oversee the finance team in developing strategic plans for the company.
4. Investment Manager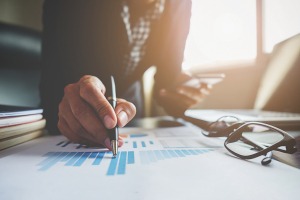 Average Salary: $102,641
Investment managers are one of the highest-paying job roles in finance. As part of investment management firms, they oversee the funds of individuals and/or big firms & organizations. This position requires you to be well aware of the risks involving markets, investments, and more.
5. Financial Managers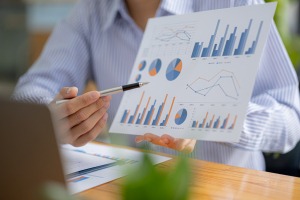 Average Salary: $134,180
The financial health of a corporation is the responsibility of a financial manager. They prepare financial reports, direct investment strategies, and make plans for organizational objectives. Employment for financial managers is predicted to grow by 15% from 2019 to 2029.
6. Financial Advisors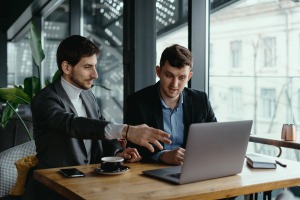 Average Salary: $89,330
Also referred to as Personal Finance Advisors, they offer financial guidance to help people manage their money and plan for their future. The majority of financial advisors are self-employed or work in the finance and insurance industries. Employment is expected to expand 5% from 2020 to 2030, which results in around 21,500 new job vacancies per year on average over the decade.
Also, Betterment can help grow your money by making saving and investing easy. Invest in a tailored portfolio, set buckets for your goals, and earn rewards!
7. Financial Examiner or Compliance Analyst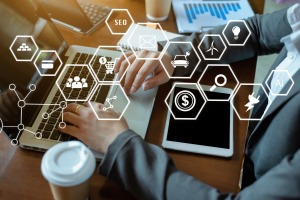 Average Salary: $81,430
Financial examiners ensure that financial institutions such as banks comply with the law. This means that they make sure that all financial institutions' operations and transactions are compliant. In addition, they're in charge of risk management.
For example, they ensure that financial companies issue secure loans and that banks have enough capital to deal with unforeseen losses. Employment in this area is expected to expand by 18% between 2020 and 2030, substantially faster than the national average.
Finding the Best Paying Jobs in Finance
Hopefully, by now, you have the big picture of the best-paying jobs in finance. The financial sector has been a popular choice for many years, and it continues to grow. Organizations, companies, and firms are always on the hunt for capable finance employees and are willing to pay a high salary to meet their needs. So, refresh your resume and begin your research, as there's no better time to get into the industry.
Create your free ZipRecruiter account now and gain access to millions of job openings right in your inbox!