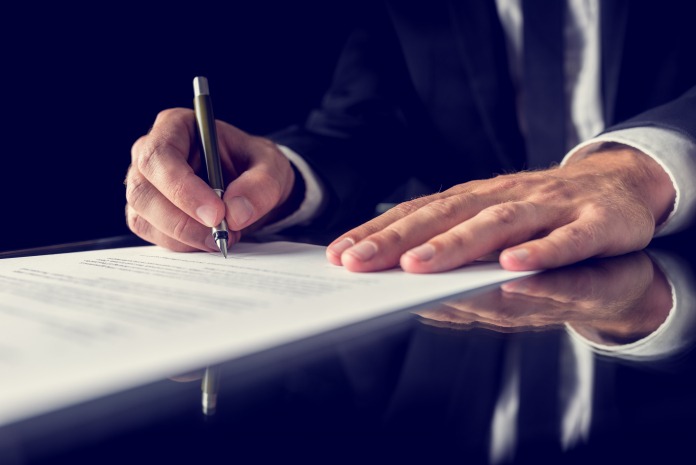 We hope you love the products we recommend! Just so you know, Men with Kids may collect a share of sales or other compensation from the links on this page.
If you're looking for effective cover letter examples, then you've come to the right place. In addition to your resume, a cover letter is an integral part of your job application. It gives you the chance to make a lasting first impression on your employer or hiring manager. And it's an important resource to explain why you are the right candidate for the job.
Cover Letter Examples to Highlight Your Work Experience
Writing a convincing cover letter can be challenging, especially if you don't know where to start. But don't worry, because we're here to outline everything you've wanted to know about cover letters.
If you just started looking for jobs, we recommend you browse open positions on ZipRecruiter. You can easily upload your resume and cover letter and apply for employment with just the click of a button!
What to Include in a Cover Letter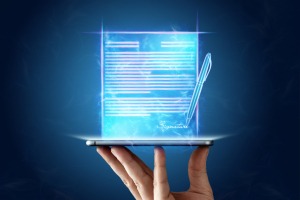 A cover letter is your chance to convince your future employer that you're a good fit. Unlike your resume, a cover letter is written specifically for each employer or position. Therefore, it's important to include certain pieces of information that you wouldn't have on your resume.
For example, your cover letter should contain the following:
Proper address section to the employer
An introduction
An explanation of why you chose to apply
An explanation of how you can contribute to the job
Closing statement
Signature
It's also important to highlight your skills.
How Long Should a Cover Letter Be?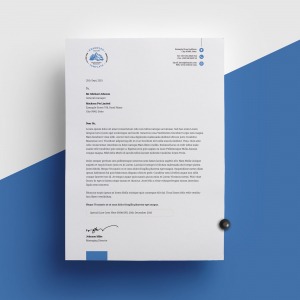 Generally speaking, your cover letter should be half a page to one full page. We recommend aiming for four or five full paragraphs, including a short introduction and a closing statement.
While a cover letter is your chance to sell yourself, it should still be professional and concise. Hiring managers on ZipRecruiter have to read dozens of cover letters a day. Therefore, you don't want to drag on or include information that isn't relevant to the position.
Do's and Don'ts of Cover Letter Writing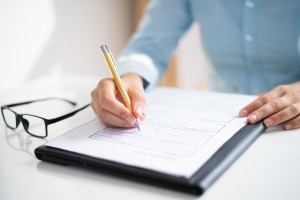 If you've never written a cover letter before, it can be difficult to know what to include or avoid. Here are some tips to help you write an outstanding cover letter to the employer.
Do:
Address the hiring manager or employer directly
Discuss skills or experience outlined in the job description
Give real-life examples
Answer why you're the best candidate
Edit for spelling and grammar
Thank the employer
Include your contact information
Don't:
Use a generic salutation like "To Whom It May Concern"
Repeat what you wrote on your resume
Discuss why you're leaving your current job
Write negatively or discuss weaknesses
Send a generic cover letter to multiple companies
Cover Letter Example
We recommend writing a personalized cover letter to each employer. However, looking at cover letter examples can help you get a better idea of what to include.
---
Dear Mrs. Smith,
As an experienced Product Manager, I am very interested in applying for the role of Senior Project Manager at Apple. I am confident that my knowledge and experience working in the IT industry will prove to be a valuable asset to the team.
While working as a Product Manager for Google, I spent three years overseeing the development of our Gmail product. Not only was I in charge of A/B testing, quality assurance, customer interviews, but I was also responsible for increasing Gmail usage among small to medium-sized businesses by 12%.  
I understand that Apple is looking for a Product Manager with management experience. While at Google, I managed a team of 10 engineers and two junior associates. This position would be an exciting opportunity for me to bring my management experience to the table.
I've attached my resume, which further explains my skills, education, and work experience in more detail. Please do not hesitate to get in touch if you have any questions. Thank you very much for your time, and I look forward to hearing from you. 
Sincerely,
John Johnson
---
More Job Advice
Writing a cover letter is one of the most challenging tasks when applying for a job. But with a few simple tips, you can impress your future employer and hopefully secure a job interview!
Don't forget to check out ZipRecruiter, one of the best tools to help you with your job search. Once you create your free profile, you can upload your resume and cover letter and apply to top jobs through their platform!