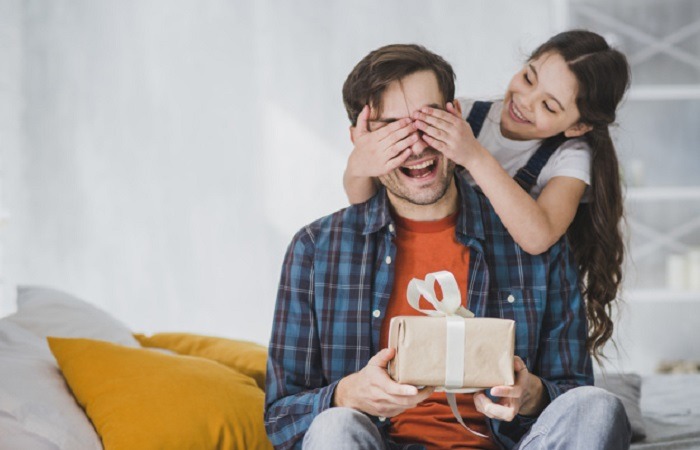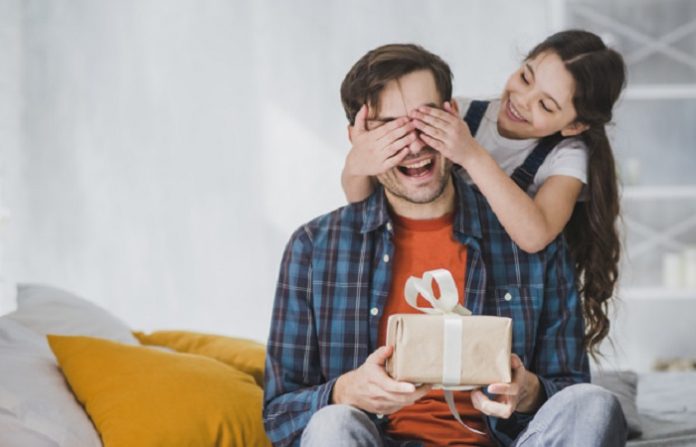 We hope you love the products we recommend! Just so you know, Men with Kids may collect a share of sales or other compensation from the links on this page.
With Father's Day fast approaching, you might be wondering what to get your dad this year. While there are countless options, you ought to get something you know your dad will appreciate. No, this doesn't mean picking up a bottle of a popular cologne and calling it a day. Consider what sort of things your dad is really into, whether it be hobbies, profession-related, or personality-fitting.
So if you need some help picking out a gift that matches your dad's personality and needs then check out the gift guide below. One or even several of these will make your dad's day super special.
On a side note: a great Father's Day surprise can be as simple as getting your dad a meal from his favorite local restaurant! GrubHub is here to help you do just that! Order him his favorite meal and surprise your dad on Father's Day!
The Dad Who's Always Hungry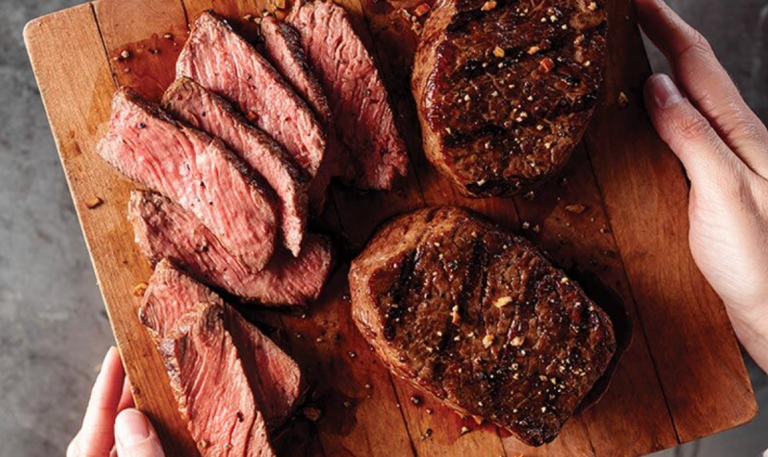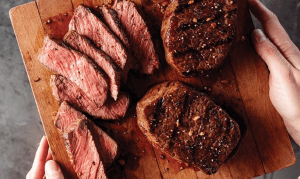 If your dad has a fondness for delicious steak and great meals (as many dads do), then it's hard to go wrong with incorporating this into your gifting idea for this coming Father's Day. Even if your dad does love steak, he might not get to enjoy it very often for many different reasons. So why not surprise him with a package of gourmet, top-quality cuts of steak, meats, and an assortment of appetizers, seafood, and other meal ideas with Omaha Steaks. You can even go one step further and cook up a steak dinner for Father's Day for him using steaks from the package you gift!
A New Grill for the Outdoorsman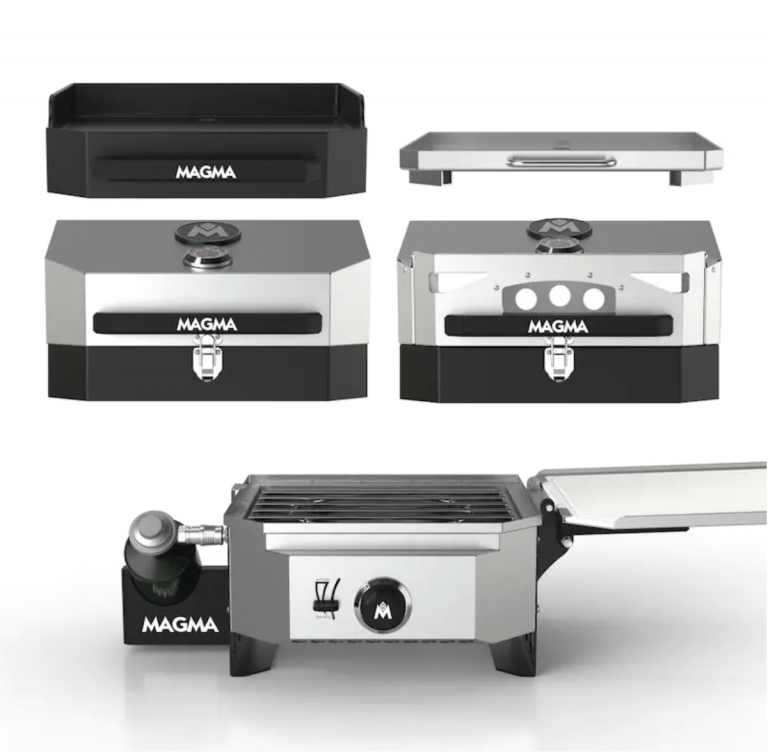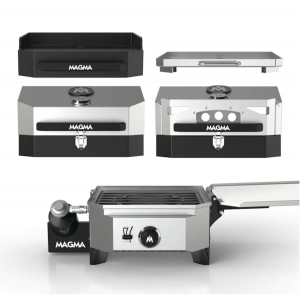 If your dad is a big outdoor lover, or just loves to take an occasional family camping trip, there's a good chance that the portable grill he brings with him is probably in dire need of replacing. While most dads see camping as a chance to "rough it" and live a little tougher, that doesn't mean their meals have to suffer too!
So for Father's Day this year, surprise him with a brand new portable grill that is both versatile and extremely high quality. Our pick for this is the Magma Crossover collection on the BBQ Guys site. These grills are unique, with interchangeable tops, such as grill tops, pizza oven tops, griddle tops, and more. Your dad will be itching to schedule the next outdoor family outing when you gift him this grill!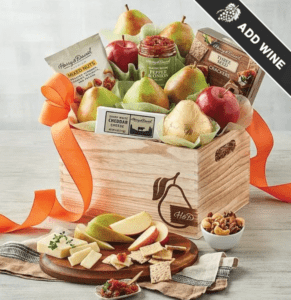 If your dad is anything like mine, the key to his heart must be food. Harry & David offers great food for any occasion, including baskets designed specifically for Father's Day! Also, check out their selection of gourmet food and wine!
Any Type of Dad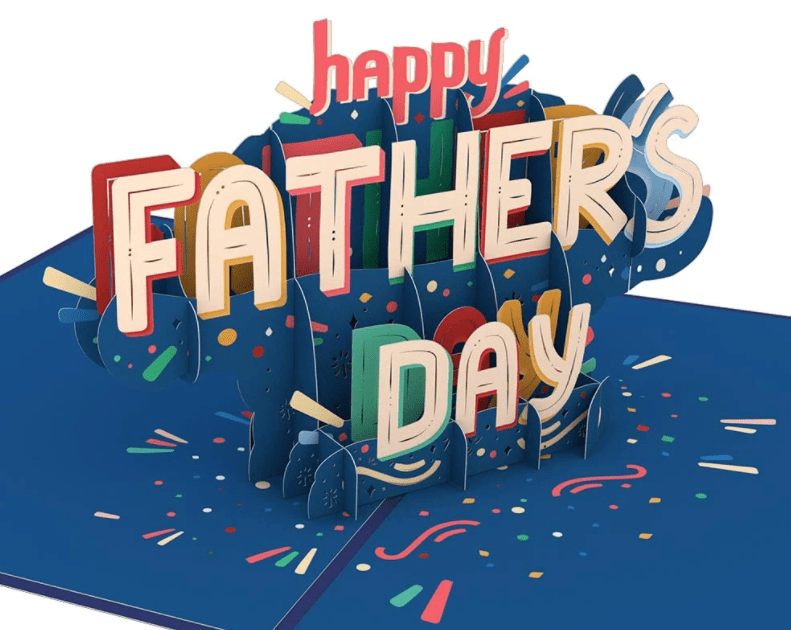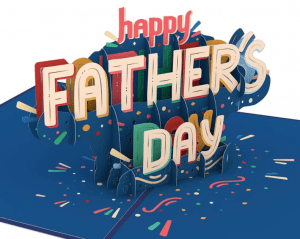 Regardless of which gift is right for your dad, a sincere card will top it off. One of our favorite places to get cards is Lovepop because they offer an awesome selection of unique Father's Day cards. If you're like me and have come to the belief that generic cards don't cut it, Lovepop's selection of pop-up cards offers a meaningful twist! Each of these cards will surely add some pizzazz to your gift. They offer a variety of card themes, including tropical, champagne, or space, each will add a unique twist to your gift! Also worth looking into is their card bundles and paper flower bouquets.
If you're also looking for cards for other occasions, such as graduations or birthdays, check out their larger selection of cards here!
The Classy Guy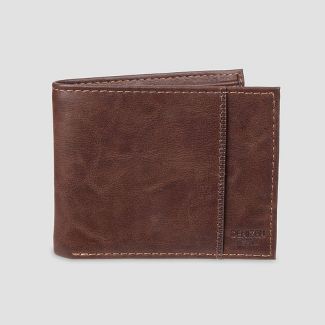 The best wallets are thin yet stylish. This Denizen wallet would be a great replacement for any old, tattered wallet that has seen years of use. With several slots for cards, it manages to contain a lot of items despite its slim size. The stitching and the cover give it a look that would pair well with many types of jeans or jackets.
This is a simple gift that manages to appeal to both a dad's sense of fashion and practicality all at once. So if your dad is still using the same wallet from years and years ago, or if he tends to collect things like wallets and belts, this is an ideal choice.
Check out Gentleman's Box for more classy gifts for your father this Father's Day!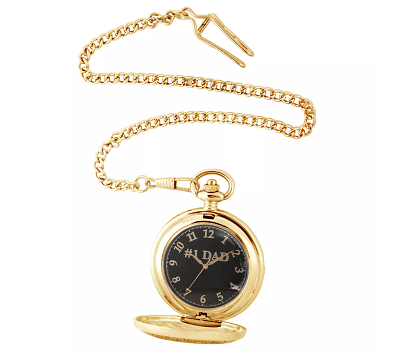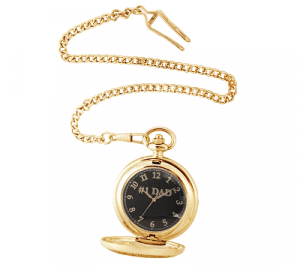 Since nearly everyone has a smartphone, wristwatches are more of a luxury or a fashion statement than a practical tool these days. Our advice is to go for a watch that maximizes the aesthetics and looks. If your father loves having an accessory dedicated to telling time then this pocket watch will be a great gift. The gold color gives it a classy, sophisticated look. Plus, having the word "Dad" inscribed on the inside will give this gift the extra sentimental value that Father's Day is all about.
If you're looking for more fun and personalized Father's Day gifts, check out Etsy! We love everything you can find on Etsy, especially this personalized whiskey set!
The Outdoorsy Dad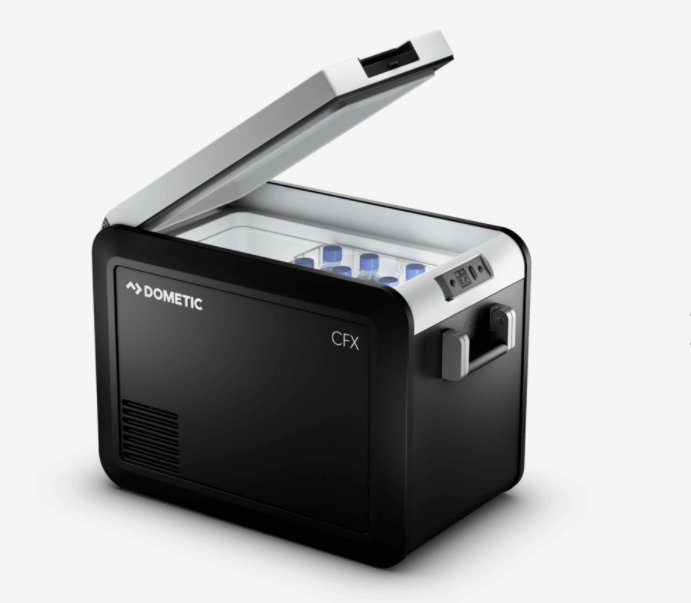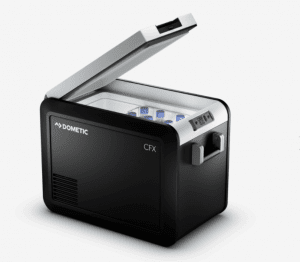 If your dad loves the outdoors, he will love this gift! Whatever the outdoor occasion, the selection of powered coolers at Dometic will help him to stay prepared…and refreshed! They're mobile and work wonders at keeping you cool during the warm months. Whether your dad enjoys camping or tailgating baseball games, Dometic surely has him covered!
Is your dad a motorcycle guy? Get your dad some new riding gear. J&P Cycles has a great selection of helmets, gloves, and vests to choose from.
The DIY Guy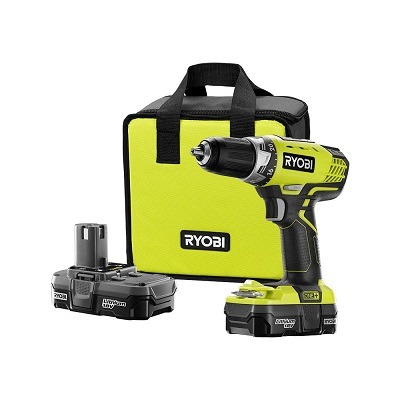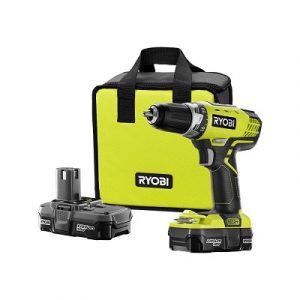 Tools are often a safe bet as a Father's Day gift. Just about any man can appreciate getting a new power tool as a gift, especially if he likes spending time in the shop. This compact battery-powered Ryobi from Home Depot doubles as an electric driver and drill. It comes with a battery charger and a nice carrying case so it can be taken anywhere. If your dad is a real handyman but has a bit of an outdated tool rack then this would be a great way to spruce up his collection. 
Have a dad that loves to not only build things but also take care of the backyard? Maybe it's time for not only a new drill but a few outdoor power tools to make his outdoor tasks a little easier!
Check out Cratejoy for more DIY boxes for your dad!
Dads Who Love New Electronics and Appliances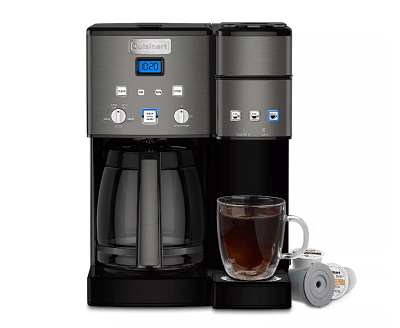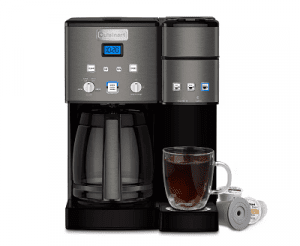 A coffee maker makes for an excellent gift for any dad who loves his daily morning caffeine. This coffee maker makes a great investment in both the short and long term. Not only will your father not have to leave the house to get coffee but he'll have the chance to savor different kinds of beans by brewing at home. This is a must-buy for any dad who loves coffee or is in need of a new coffee maker.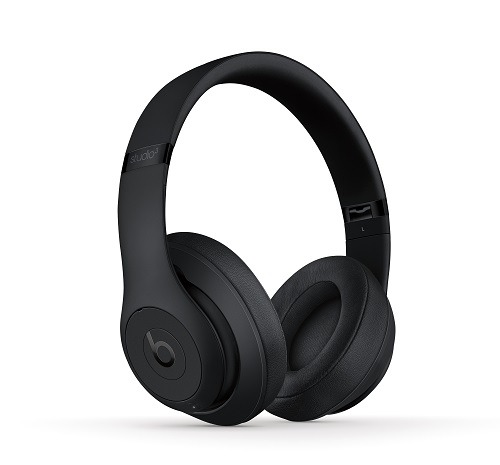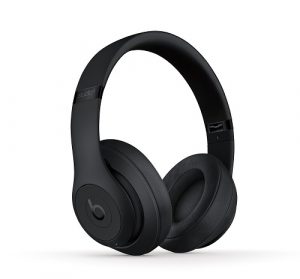 Everyone loves music, which is why a good pair of headphones always makes a great gift. Not everyone can own a massive surround sound system if it would disturb the rest of the family. If your pop is still using cheap earbuds he got from the dollar store then consider getting him this high-quality pair of wireless headphones. Beats are famous for making some of the best headphones on the planet and with these, your dad can enjoy great sound quality while listening to his favorite podcasts or music.
If you're looking to spruce up your father's fitness wardrobe, Adidas is the route to go! They have fitness styles for just about any workout!
He can also use them for things like watching television late at night or using his computer. If he isn't already using a good quality headphone set, he'll love using these as the difference will be like night and day.
What about a new TV? Think of investing in a new TV as a gift for the family. Spend Sundays watching football with dad or have Friday night movie nights with everyone. There are hundreds of selections at Best Buy. You are sure to pick the right one with the right specs and size that is perfect for the living for the whole family to enjoy.
Looking for more on the latest tech? Check out BREO BOX and get your father all the latest tech gadgets!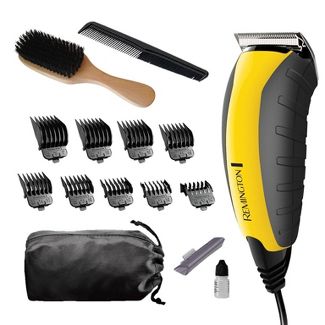 There's no argument that every man needs a shaving kit, even if only to trim their facial hair. The Remington beard trimmer is very easy to clean and comes with multiple blades for finding the right fit. The device is very sturdy and is designed to last for several years making it a gift that keeps on giving. The included comb, storage case, and blade oils make it a complete package that will make your dad's shaving routine smoother, both literally and figuratively. Is your father super into his beard upkeep? Here is a more specialized list of beard grooming products that will surely fit his needs!
If your dad is a simple guy, you can always opt for traditional razors. Harry's has a great selection of razor blades and grooming products. Get your dad a starter kit this father's day!
More for Father's Day
Looking for other cool gadgets to get your father this Father's Day? How about a few car gadgets like dash cams or even a tire pressure monitoring system!