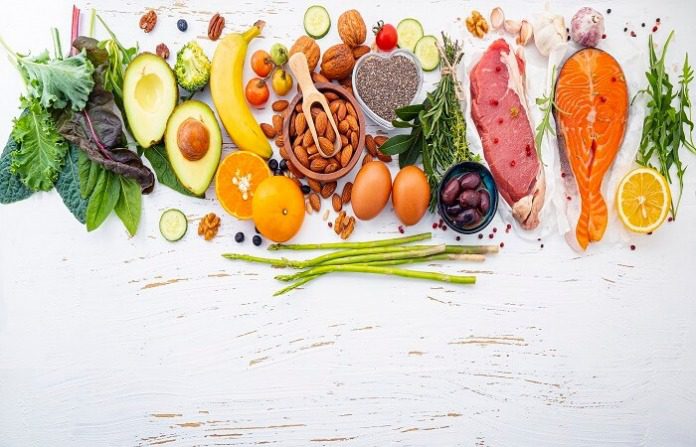 We hope you love the products we recommend! Just so you know, Men with Kids may collect a share of sales or other compensation from the links on this page.
There are so many different types of diets, with new one's popping up all of the time. So, we understand how daunting it can be trying to decide which diet is the best for you. However, if you're interested in making a healthy lifestyle change and don't know where to start, we're here to help!
Should you follow the Paleo diet? Cut out meat completely and become a Vegetarian? How about going straight to Veganism? What about Keto? Here's what you should know!
On a side note: If you're looking to take a break from cooking? GrubHub can deliver your favorite food from local restaurants right to your door! Use PROMO CODE: GRUBFREE for Free Delivery on Orders $15+
4 Different Types of Diets and Their Benefits
1. The Paleo Diet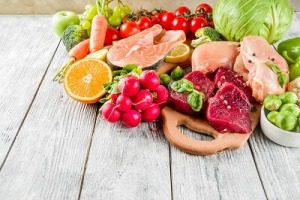 A Paleo diet is a dietary plan which consists of foods similar to what might have been consumed during the Paleolithic era, approximately 2.5 million to 10,000 years ago.
This typically includes lean meats, fish, fruits, vegetables, nuts and seeds — foods that could be obtained by hunting and gathering in the past.
It's health benefits may include:

Weight loss, due to a lower carbohydrate and sugar intake on the diet.
Increased insulin sensitivity.
Improved heart health.
Increased and sustained energy.
Less inflammation.

There are great Paleo diet meal options through Sun Basket such as Thai Turkey Lettuce Cups and Green Goddess Steak Salad with Roasted Carrots.
2. The Vegetarian Diet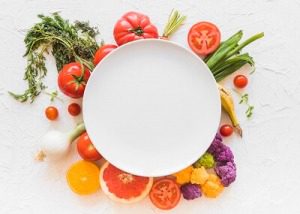 The Vegetarian diet is a dietary plan in which you abstain from eating meat, fish and poultry. Instead, your diet will consist of plant-based foods, such as grains, vegetables and fruits.
Many often choose this way of eating for religious or personal reasons, as well as ethical issues, such as animal rights.
It's benefits may include:

Weight loss and weight control, as you'll typically take in fewer calories overall (as long as you avoid too much unhealthy simple carbs like pasta and white bread).
Better heart health, as your diet will be lower in saturated fat and cholesterol, resulting in a reduced risk of heart disease.
Hypertension management, as consuming a plant-based diet may help lower high blood pressure.
Improved insulin resistance.
Lower metabolic syndrome risk.

You can find many delicious Vegetarian diet meal options out there, like these Vegetarian Burrito Bowls and this Vegetarian Potato Soup. If you're into smoothies and need a few smoothie ideas, try out Pressed Juicery! Be sure to use CODE: ROOTS-MWK-10.
3. The Vegan Diet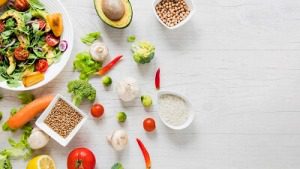 A Vegan diet is part of a lifestyle that excludes the consumption or use of any products coming from animals.
Vegans do not eat meat, fish, poultry or any animal product such as honey, eggs, gelatin, or dairy.
It's benefits may include:

Weight loss, typically due to most diets being high in fiber and low in saturated fats.
Higher intake of certain beneficial nutrients, as this diet relies more heavily on foods such as whole grains, fruits, vegetables, beans, peas, nuts and seeds.
Lower blood sugar levels.
Lower risk of heart disease.

You can find plenty of tasty Vegan diet meal plan options and even purchase all the groceries directly from Farm Fresh to You.
Looking for some vegan food delivery options? Purple Carrot is the way to go! They have an amazing selection of meals weekly! Plus a few tasty treats to add to any box!
4. Ketogenic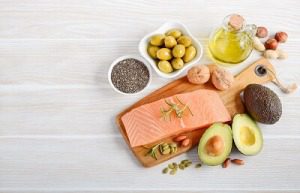 The Ketogenic diet (or Keto diet, for short) is a low-carb, high-fat diet. It involves drastically lowering carbohydrate intake and replacing it with fat.
As a result, this reduction in carbs puts your body into a metabolic state called ketosis.
When ketosis occurs, your body becomes very efficient at burning fat for energy.
It's diet benefits may include:

Weight loss.
Improved insulin sensitivity.
Lower HDL cholesterol levels, blood pressure and blood sugar.
The Keto diet has even been linked to reducing symptoms of epilepsy.

There are plenty of delicious Keto diet meal options. You can find many seafood recipes on Wild Alaskan and shop for groceries at the same time. Moreover, if you are looking for meat recipes and groceries, check out Butcher box! They have great recipes and meat products as well.
Oh and use PROMO CODE: TRENDY15 at checkout for $15 off your Wild Alaskan Box!
Stay Hydrated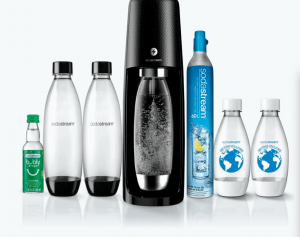 Healthy food is crucial, but without water, your body cannot function the way it's supposed to. If you struggle to begin staying hydrated because you don't like water, try new ways of introducing it into your diet. One amazing way to do this is to try sparkling water. SodaStream has an awesome sparkling water maker that can help you make sparkling water in just a few minutes! It's tasty and it helps you maintain hydration without a challenge.
In conclusion, we hope you enjoyed our article on these different types of diets and their  benefits and decide to give one a go. There are many types of diets, so choose one that is best for you and your goals! We also recommend checking out the best foods for weight loss.
Now that you've found a diet, its time to get groceries. Check out the best places to shop for food!