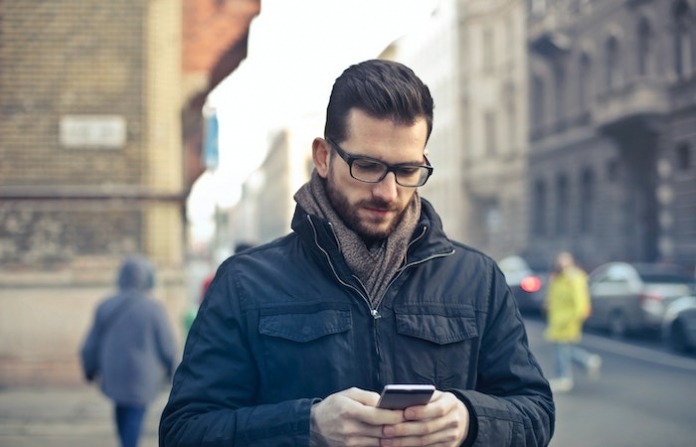 We hope you love the products we recommend! Just so you know, Men with Kids may collect a share of sales or other compensation from the links on this page.
Spring is always an exciting time. The chill of winter is starting to make an exit, but the summer heat isn't in full swing yet. It's the perfect weather for a light jacket. Here are some of the best men's spring jackets to keep you comfortable throughout the season.
Before moving forward, are you looking to purchase some stylish eyeglasses? then have a look at JINS for a collection with a wide variety of affordable, high-quality & stylish frames. It provides functional, innovative, and lightweight eyewear at an accessible price. These eyeglasses perfectly suit your style & budget
Best Men's Spring Jackets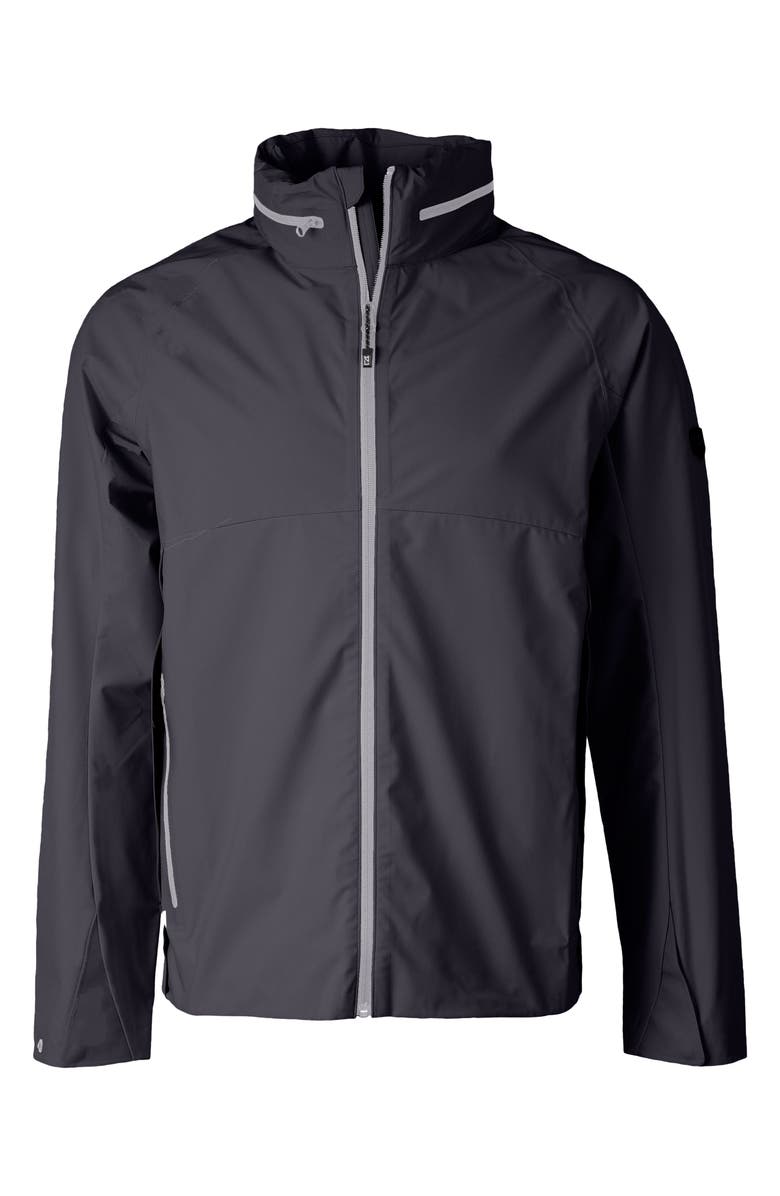 You know what they say, "April showers bring May flowers!" If you're looking for the best men's spring jackets, consider getting a water-repellent jacket! It will help to keep you protected from any pop-up spring showers. This jacket is lightweight, making it great for layering and safe from any rain.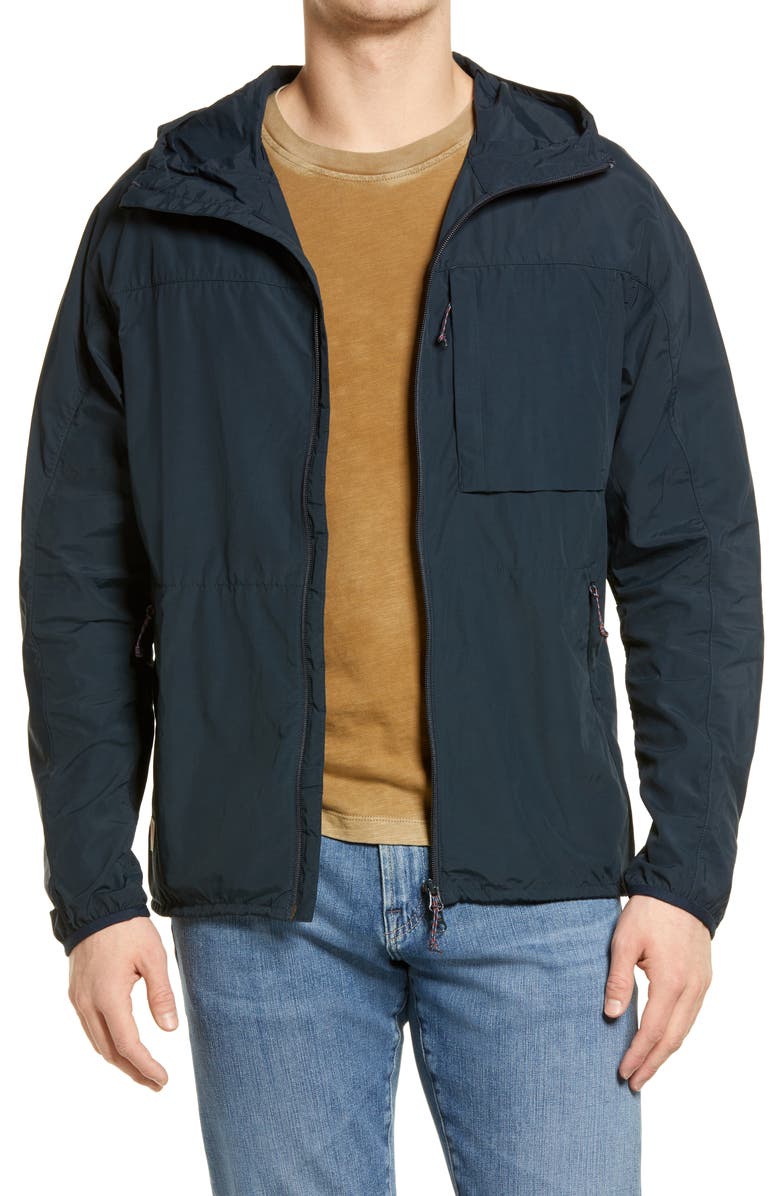 A lightweight windbreaker is one of the best spring jackets for men. It will give you some added warmth and protection from the wind while still feeling lightweight. This jacket does all that by working to block out wind and release moisture.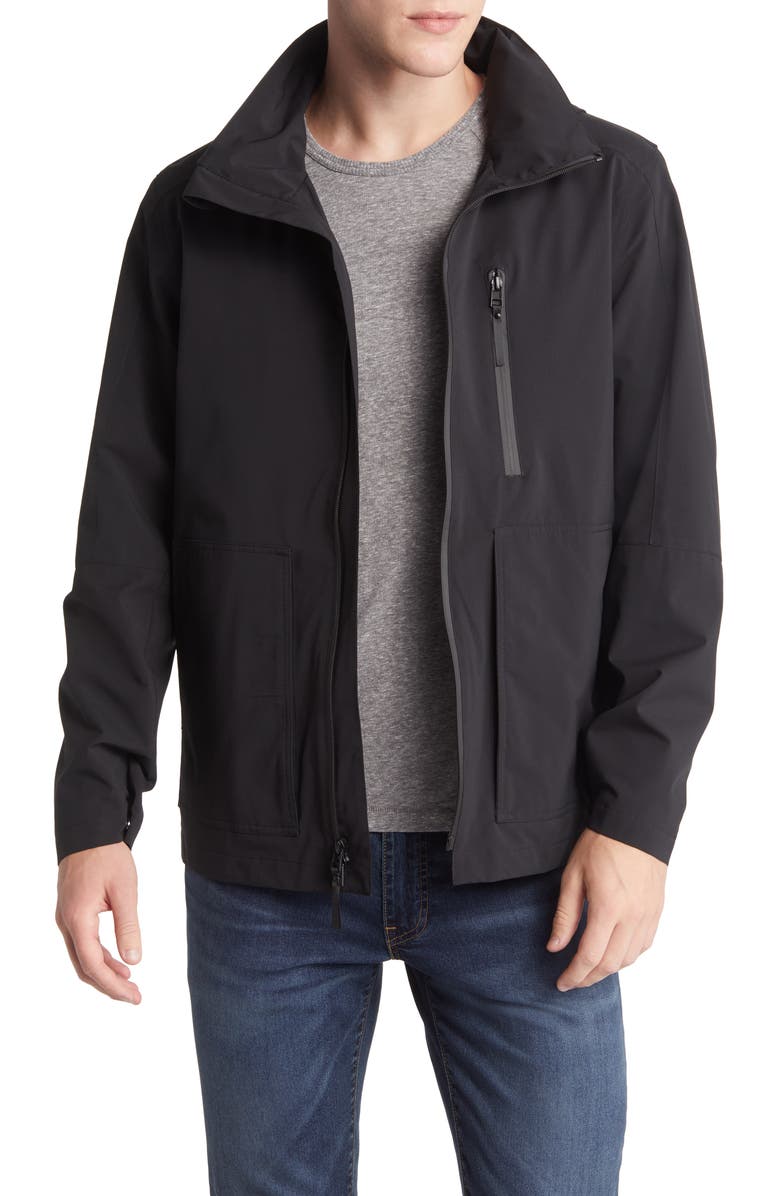 This jacket has everything you would need. As one of the best men's spring jackets, it features pockets on both the inside and outside, along with a hood that can be stored in the collar. Plus, it is water-repellent!
This is a great jacket for the spring! It has a casual bomber look and is available in three color choices. It will easily match any outfit and keep you dry in case you get caught in the rain.
A shacket is a mix between a shirt and a jacket, making it great for in-between temperatures. It has deep pockets, perfect to keep all of your stuff. With your choice of three colors, this is one of the best men's spring jackets.
Perfect for the spring! This jacket is stretchy and breathable to keep you feeling comfortable throughout spring. It's also made with a fabric that's water-repellent and offers UV sun protection.
You get the best of both worlds here: a hoodie and a jacket all in one! This jacket is made with microfleece and a nylon hood and comes in three color options. It's a relaxed, casual look, making it great for everyday spring outfits.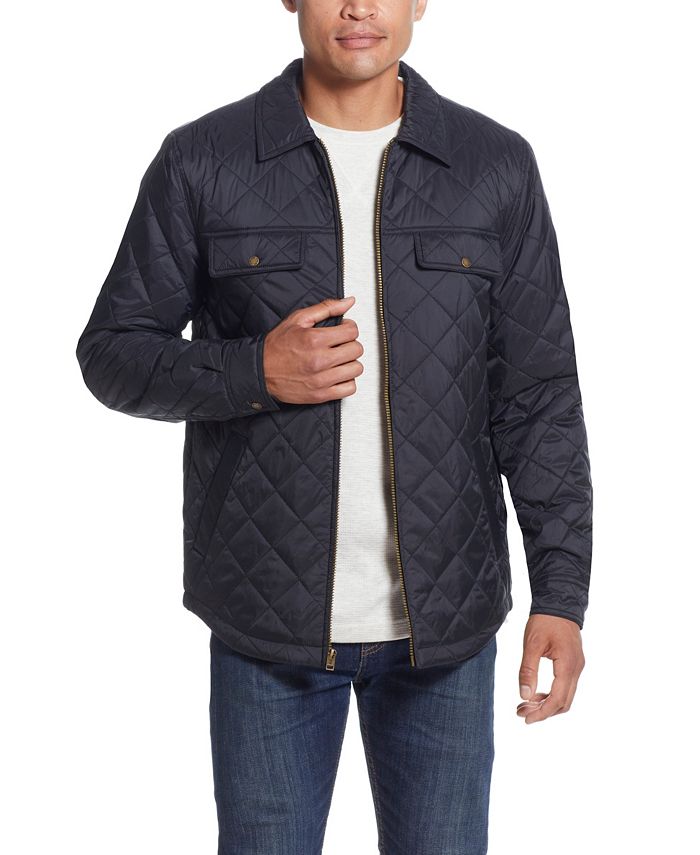 This lightweight quilted jacket is one of the best spring jackets for men. It works well as a layering piece, so throw it over a long sleeve shirt if there's more of a chill in the air, or pair it with a short sleeve shirt if you need a little extra warmth throughout the day.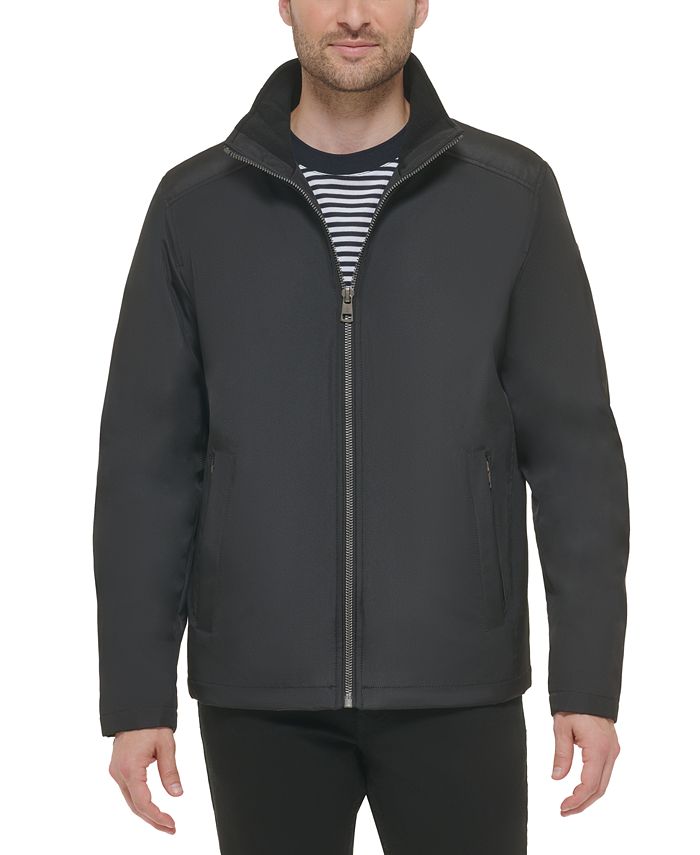 This stylish jacket is comfortable, casual, and easy to pair with any outfit. It's windproof and waterproof, making it an even better choice when you are looking for the best spring jackets for men.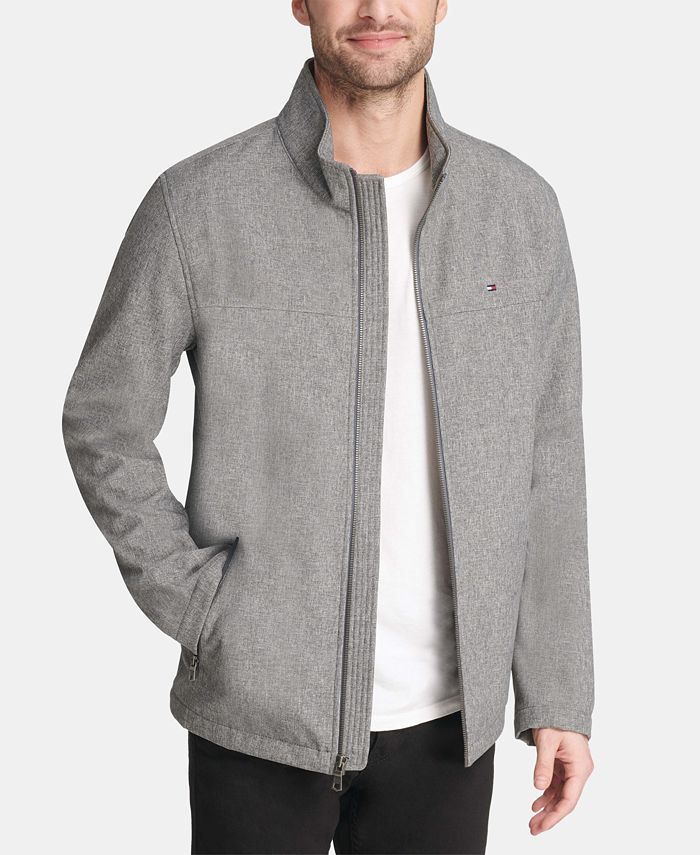 This is a nice, classic, stylish jacket. It has pockets on the outside along with one interior pocket. It does have a mesh/fleece lining, making it a good choice if spring usually means chillier temperatures in your area.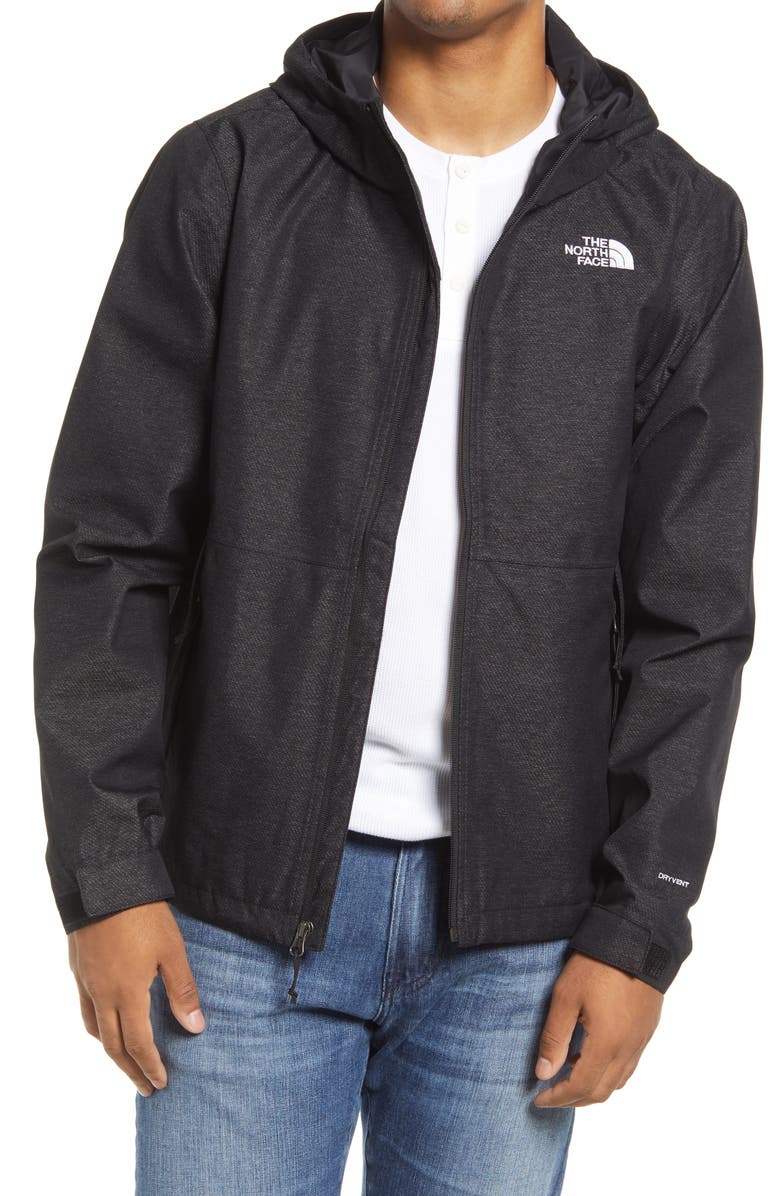 Perfect for spring and year-round weather, this jacket will keep you covered no matter what Mother Nature throws at you. It's waterproof, windproof, and has pockets. The lining will help you to stay warm and comfortable throughout the season.
A comfortable, warm outer layer to carry you through the chilly season; this Wharf Jacket is ready for whatever you have planned this spring. The suede detailing and styled collar adds a level of refinement to this coat, so you can bundle up and still look your best.
Stay Comfortable and Stylish
Be ready for spring with a new jacket! While you're shopping for the best men's spring jackets, don't forget about other spring essentials. You might want to consider stocking up on some spring rain gear so you're ready for any downpours. And, while preparing for spring, let's not forget about spring cleaning! Start the season off on the right foot by cleaning your house. You might even be able to go through your things and have a yard sale, the perfect way to truly declutter your home. No matter what you do to get ready for spring, we hope you're able to get out and enjoy the wonderful spring weather! Happy spring!