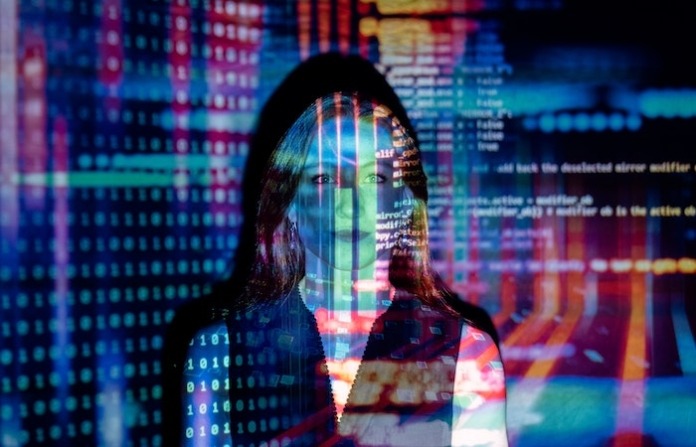 We hope you love the products we recommend! Just so you know, Men with Kids may collect a share of sales or other compensation from the links on this page.
A data science internship could be the stepping stone to a career as a data science professional. So if you're looking for ways to land your first internship, we've got you covered!
As an aspiring data scientist, exposure is one thing you should be after. Through this profession, you'll be able to acquire a set of transferable skills that could fit in a wide variety of industries. But to achieve that, you must first hone your technical skills through proper training. You might attend boot camps, complete online courses, or gather certifications, but nothing beats real-time experience.
That's why you need to convince employers to hire you as a data science intern. This will allow you to gain the necessary background to pursue managerial positions and skyrocket your career. In this article, we'll help you spot data science internships through popular job-hunting sites like ZipRecruiter and share some tips for securing your next opportunity. Let's dive in!
Tips for Finding Your Data Science Internship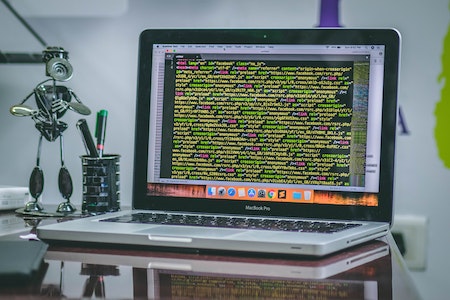 1. Keep Honing Your Skills
Developing your skills doesn't stop the moment you start applying for data science internships. As a data scientist, you should always be ahead of new technologies and trends and be familiar with systems and applications. In addition, you must exercise your writing skills since reporting is a requirement for most positions. So make sure you attend seminars, work on side projects, or complete online studies to boost your skills and overall chances of landing a data science internship.
As you hone your skills, you should start looking for data science internships on ZipRecruiter. Create your profile, and then upload your resume. If you don't have any work experience, your resume can include any educational or volunteer programs you've done.
Then, ZipRecruiter will start matching you with open positions. You'll be able to see how well you meet the employer's requirements. Plus, employers may even reach out and invite you to apply.
Once you find an internship you want, apply for it with 1 click!
2. Develop Your Network of Connections
Instead of waiting for the next data science opportunity to fall on your lap, go out there, make connections, and gain the necessary exposure. Branding yourself through social relations is a stellar way to increase your chances of getting hired organically. So the next time you encounter those people behind recruiting desks, you'll already have a competitive advantage. Of course, attending industry-related conferences and making new LinkedIn connections is the best way to develop your network.
3. Find a Mentor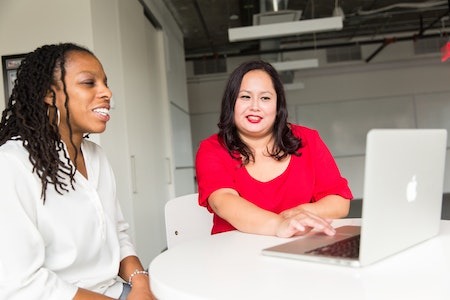 We highly recommend finding a mentor if you want to increase your chances of building a name for yourself and landing your next data science internship. Mentors are experienced professionals with enough knowledge and expertise in your field of interest. In other words, they've been there, done that, long before you appeared on the scene. Having a mentor will not only point you in the best possible direction but also boost your confidence to pursue your dream. In fact, mentors will highlight common pitfalls to avoid on your path to success and share their valuable experiences to assist you. Make sure to spot them through LinkedIn or other popular mentor sites.
4. Create Your Personal Brand
In today's competitive work environment, you can't go far unless you market yourself. Creating your own personal brand isn't limited to building your website and portfolio or establishing your brand identity. On the contrary, it expands to offering value to the community. For example, you'll dramatically increase your chances of finding data science internships by writing blog posts on industry-related topics, becoming active in data science communities, or getting involved in side projects.
Time to Break Into the Data Science Field!
To sum up, data science internships are a stellar way to break into the industry and set the basis for your career as a skillful data science professional. Although there's no perfect formula for finding your next opportunity, there are specific steps to enhance your chances. So make sure to start developing your skills and network, find mentors who can help you in the process, and focus on your personal marketing. Then, start applying through ZipRecruiter to gain exposure and start working immediately. We wish you the best of luck!