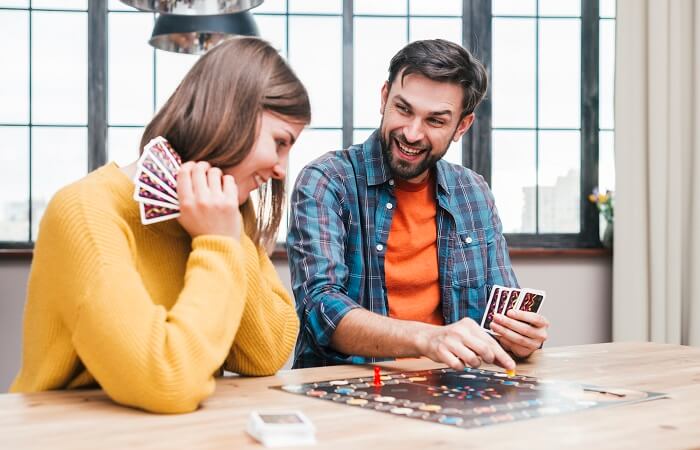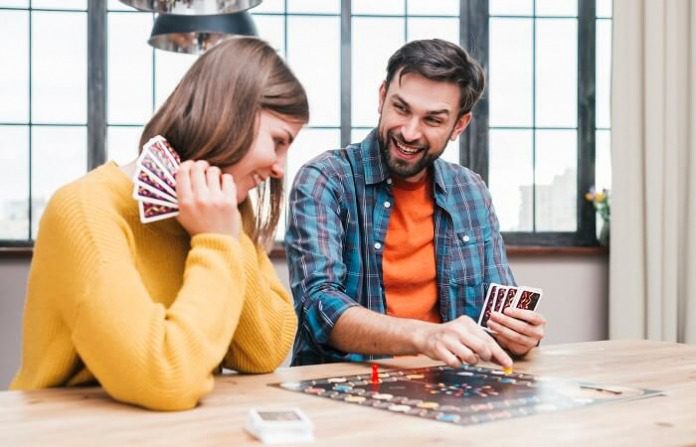 We hope you love the products we recommend! Just so you know, Men with Kids may collect a share of sales or other compensation from the links on this page.
Maintaining strong friendships as a dad is hard. With a full-time job, kids, and a myriad of other distractions on your plate, it can be difficult just to relax and catch up on the rare occasion you get to see your friends. Perhaps even play a few adult games.
Luckily, there are a bunch of hilarious adult-only games to get the ball rolling at your next hangout. These party games for adults are great group activities that are sure to make you laugh and have fun with all of your close friends. If you need some home upgrades before having people over, be sure to check out Y-Lighting. 
Don't forget to throw out some of these dad jokes for some laughs!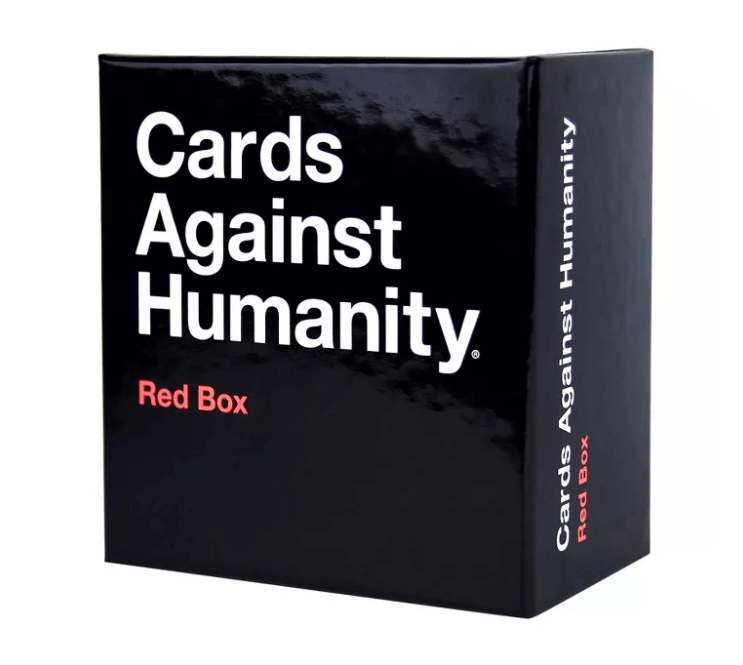 This hilariously inappropriate brand of adult card games from Target is sure to bring out the worst in your friends bonding you all closer together. The game gives you a number of crazy prompts like "What would your grandma find disturbing, yet oddly charming?" for you to fill in the often ridiculous or dirty blank. The participant with the craziest phrase wins the round by default, so get creative!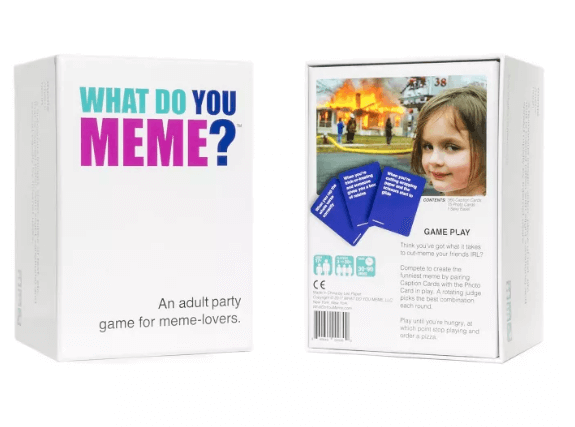 Are you or any of your friends big meme lovers? If so, this fun group game is perfect for you. The game utilizes popular memes and has all participants craft the best caption for the photo. You're sure to be rolling on the ground laughing with this game's simple, yet hilarious design.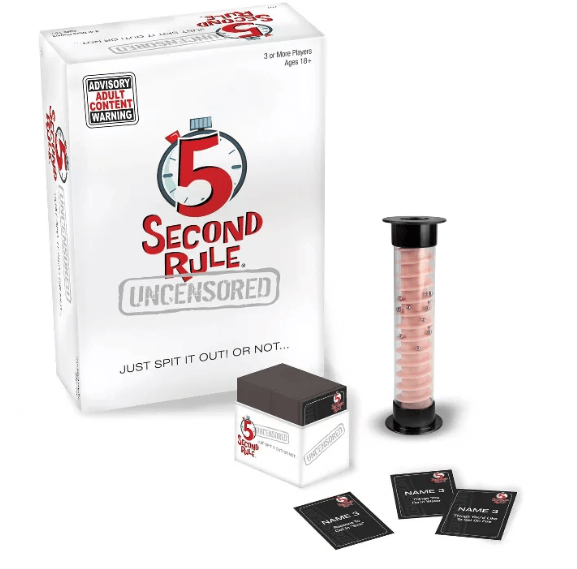 Want your friend group to spill their craziest thoughts without even trying? You should definitely check out the 5 Second Rule brand of group games to easily get your quietest friend to spill the beans. This Uncensored version poses questions like "What are 3 uses of a tongue?", leaving for your friends to come up with 3 unique uses within 5 seconds. It's a lot harder than you think, but don't just take my word for it.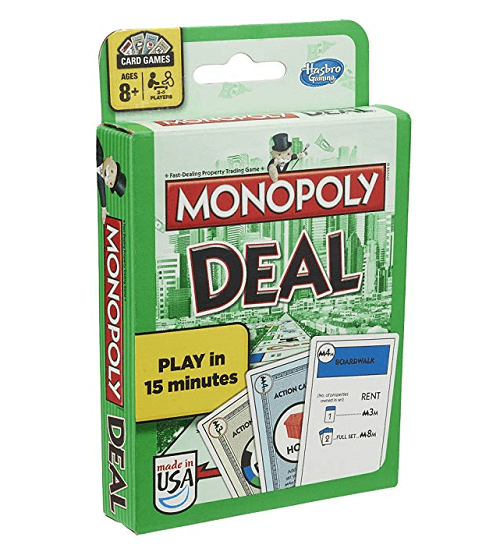 If you're looking for team building games, this isn't it. Monopoly Deal is the fast-paced card game version of the classic board game forcing every man to fight for himself. You're sure to love bringing out the inner competitor in all of your friends with this simple, yet strategic card game.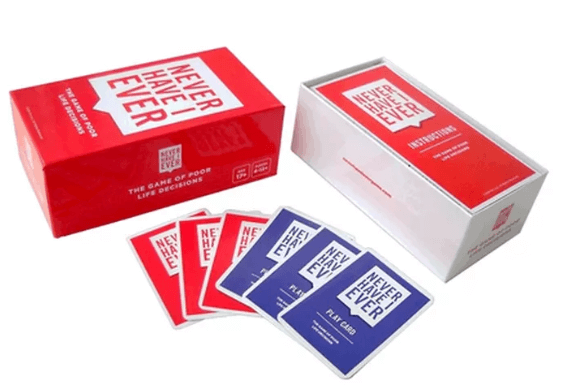 The classic "Never have I Ever" game from Target isn't just for teen parties! These hilarious classic prompt cards will get your entire group to spill the dirty details of their worst life decisions. This game is great for getting even the shyest groups to bond with one another.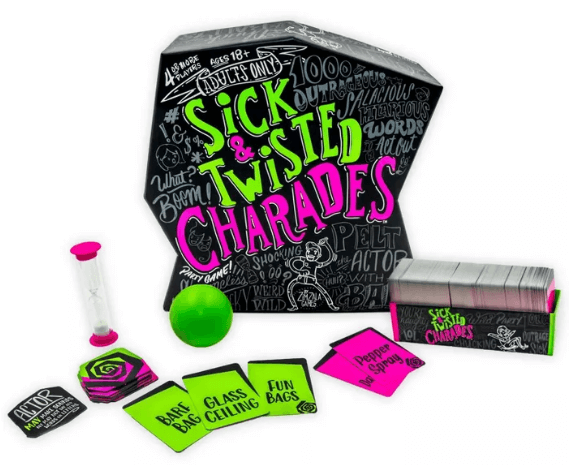 Few things are more laugh-inducing than a great game of charades, and this Sick & Twisted Adult-only version from Target is no exception. Unlike regular charades, you're also given a plush dodgeball and trick cards to sabotage the actor during their performance ensuring tons of laughs. This is the perfect game to play if you have enough people over to make two separate teams.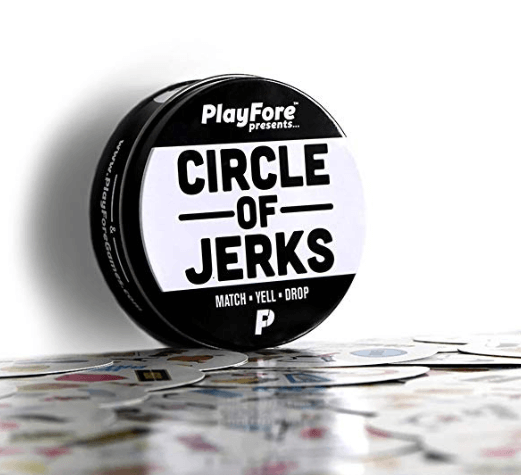 This modern take on the classic matching game is perfect for playing with your favorite jerks. Players must quickly race to match obscenities with their matching picture by yelling out crazy phrases in order to beat out other players. This game is sure to bring out everyone's competitive spirit in the silliest way possible. Liven up any dull room with this simple, yet hilarious game.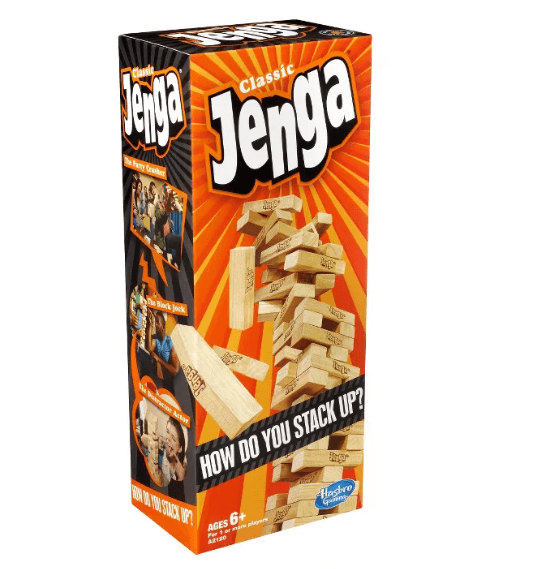 Jenga is a classic game that we all know and love. If you want a more tame approach, this game is perfect for adults too! Best of all, Jenga leaves lots of room to catch up over conversation while still bonding over the mutual anxiety of toppling over the tower. 
This card drinking game is great for getting you and your friends drunk. With prompts like "drink if you like pineapple on pizza", you're sure to get tipsy with a purpose in no time at all, while learning a bunch of odd trivia about your friends in the process.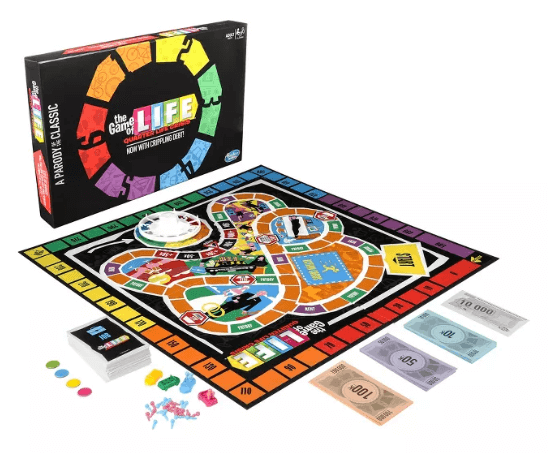 Hey, we can all bond over the fact that the classic "Life" game was way too good to be true. This silly take on the traditional board game is full of painfully funny life events like crippling debt and premature children! Enjoy bonding in your shared misery. 
Sometimes, all you need is a hilarious adult game to reconnect with your closest friends and family. We also have more family friendly games and activities you can check out here.
If you have yet to find unique Valentine's Day Ideas for You and You Date, check out this article!
Happy gaming!