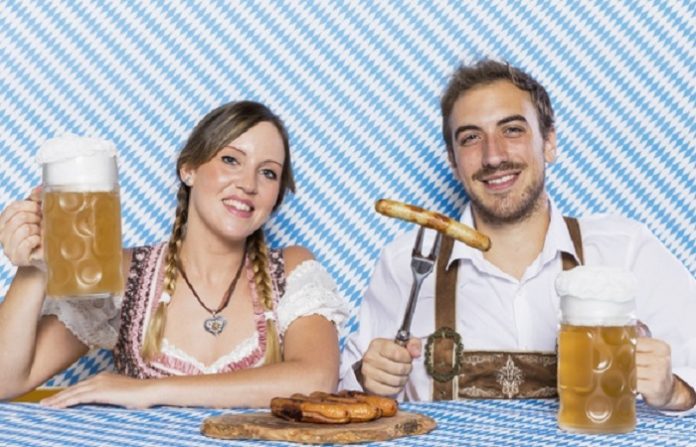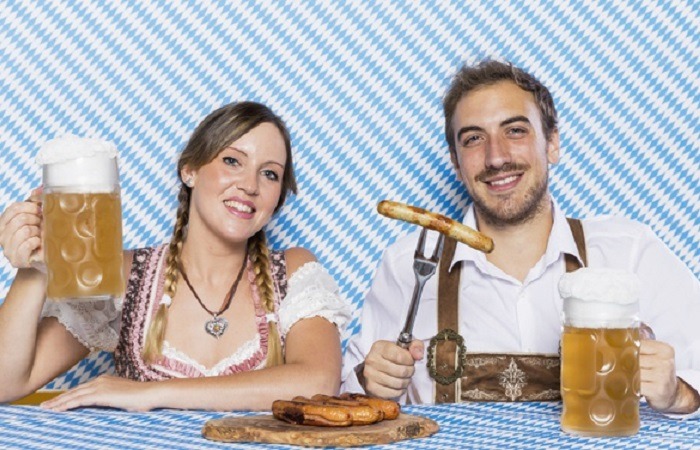 We hope you love the products we recommend! Just so you know, Men with Kids may collect a share of sales or other compensation from the links on this page.
There's a lot to know about Oktoberfest before attending the festival. For example, there's so much more to Oktoberfest than just drinking beer. Well, I mean sure… that's most of it, but the reality is there's tons of fun things to do besides getting drunk beyond belief. To enjoy the full Oktoberfest experience, make sure you enjoy the following activities and ideas!
1. Explore The Different Beer Tents
Okay, duh. You should already know that drinking liters of beer is your first priority for Oktoberfest, here's the second. The awesome thing about Oktoberfest is that each tent has a different atmosphere and "character". If you have a lot of time to spend at the festival and explore (you'll probably need a couple of days), you should try to visit a few different beer tents to check them out, taste the beer and see what they're all about.

2. Go On The Ride You Swore You'd Never Go On…. When You're Drunk Enough
Wait for the liquid courage to hit you at Oktoberfest, because it sure will. It's just a matter of when! Oktoberfest is full of exciting and fun rides, like the ridiculous Olympic Rings roller coaster that takes you around FIVE loops as you scream and hold on for dear life. Trust us, at some point during the festival, you will suddenly work up enough bravery to try one of these rides… just let it happen. It's all part of the experience. Whatever you do, try and hold in the drunk spew for after the rides.
3. Save TONS Of Room For The Food… You're Going To Need It
Another great thing to do at Oktoberfest is to completely GORGE yourself on the food! The food isn't cheap, but it's ridiculously satisfying and large-portioned. Here are a few foods that you MUST try at Oktoberfest: Roasted pork knuckle, sugary roasted almonds, Sausage galore, Weißwurst and of course, PRETZELS!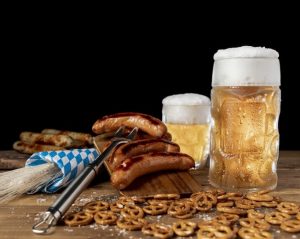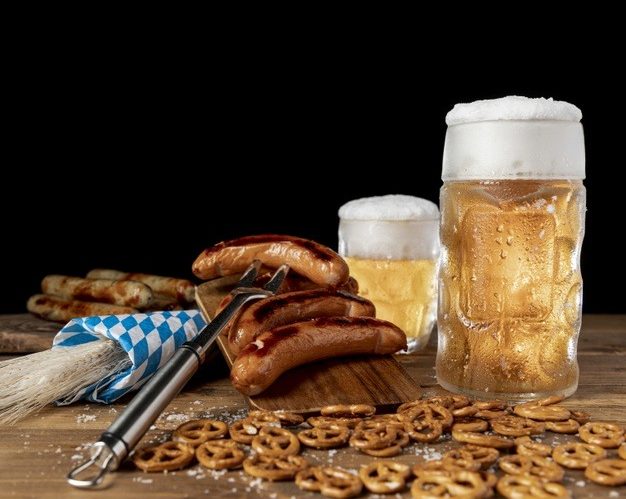 4. Belt Out Some Tunes Whilst Dancing On a Bench
This may take another bit of liquid courage for some. The classic 'Oktoberfest band' is probably one of the best parts about the festival. Throughout the day, they'll be playing plenty of fun traditional music, and then as the night goes on, (depending on which tent you're in) some classic hits will make their way into the mix. When this happens, just let loose and dance on benches whilst singing along. Don't worry – no one will judge you…. Because everyone will be doing the same thing! So, go nuts!
5. Make Some New Friends From All Over The World
Let's be real here, there is no such thing as personal space at Oktoberfest. You'll most likely be sharing tables and rubbing elbows with people from all walks of life. From the red-faced Bavarian man who has been coming for 40+ years, to the tipsy Frat Boys here on a Euro-bender, the festival is jam-packed with new people to meet. Everyone knows that beer is a wonderful unifier, so don't hesitate to strike up some conversations at Oktoberfest. After all, that's all part of the fun.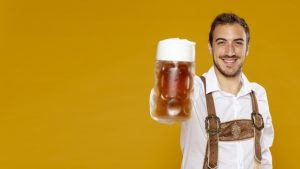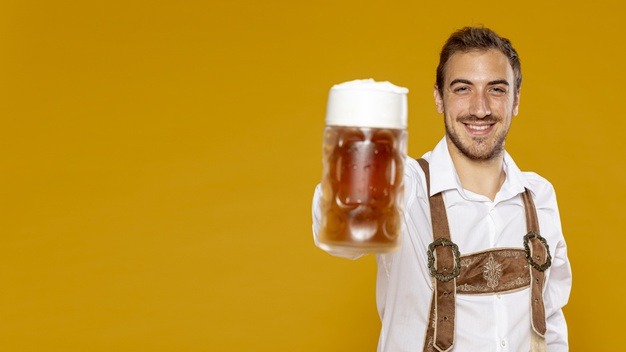 6. Avoid 'Pass Out Hill' As If It Were The Plague
The infamous 'Pass Out Hill' (also known as the Hill of Shame) is an Oktoberfest institution, but it's definitely not for the faint of heart (or sober people, really). Most locals will avoid it like the plague, as should you, because it really is a sad sight to see… a green hill behind the tents covered in beer, vomit, urine and whatever else, along with passed out festival go-ers. The belligerent festival go-ers who deemed it a good place to nap really should've reconsidered. It's perhaps a thing to see if you like watching people make a full of themselves, but definitely avoid coming here yourself as a drunkard… otherwise you'll surely end up a meme somewhere on the Internet.
And if you're really just that into beer and Oktoberfest is just not enough time to get it all in, check out Drizly!
We hope you enjoyed our article on the ins and outs of Oktoberfest and in terms of Oktoberfest activities, we hope you can see there is plenty to choose from! If you did enjoy our article, you may also enjoy reading our other articles like Best Halloween Costume Sets for 2022 and True Facts So Baffling, They Should Be False.