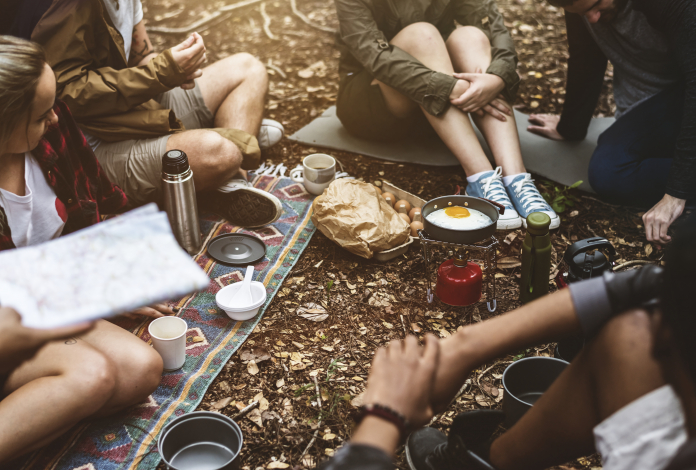 We hope you love the products we recommend! Just so you know, Men with Kids may collect a share of sales or other compensation from the links on this page.
Not sure what is the best food for camping? Although meal prep is more difficult without a kitchen, it doesn't mean you have to eat bland the entire trip. There are plenty of easy and delicious camping food ideas that you can make outdoors.
Best Foods for Camping
Don't have time to grocery shop before your camping trip? Then get your food for camping delivered straight to your door! Instacart has over 500 million products that you can get the same day.
FreshDirect is another food delivery option for people living on the east coast. In addition to brand-name products, you can also buy prepared meals and sides (in case you don't have time to cook either!). Now, keep reading below for some of the best items to bring along for your camping trip!
Gourmet Meats for Your Camping Meals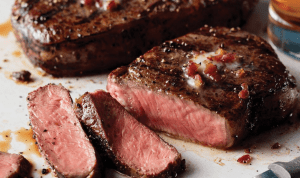 A lot of folks think that the only true way to go camping is if you are "roughing it". Spending your time eating beans and hot dogs, sleeping on the hard ground, and excluding yourself completely from society. And while we don't totally disagree about the other two points, camping should still have delicious tasty food for you to enjoy and experience in the outdoors. Ordering a shipment of juicy steaks, gourmet burgers, starters and sides, plus more from an online seller like Omaha Steaks can guarantee that even on your small camping grill, you can have delicious meals every single day.
Cereal or granola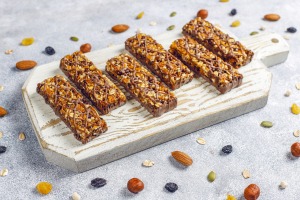 Ideal for breakfast or midday snacks, cereal is a must-have for your camping trip. It doesn't perish in the heat and doesn't require any cooking. If sugary cereals aren't your thing, you can opt for granola or muesli instead. It tends to contain more fiber and protein, leaving you fuller and more satisfied during the day.
Pasta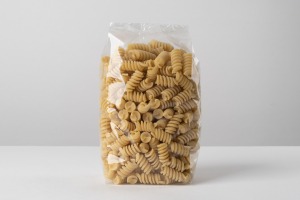 Pasta is a great option if you're looking for a quick dinner. All you need is hot water and whatever sauce or extra toppings you want to add. We recommend bringing jarred or canned sauces to make cooking easier. Not only can it feed large groups, but it can also be eaten for leftovers the next day!
Powdered milk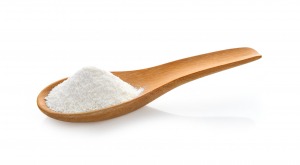 It's almost impossible to bring dairy items with you camping (unless you're traveling with a cooler). However, powdered milk can be used instead, making it one of the most helpful camping food ideas. Add it to your coffee, cereal, or even to make a creamy sauce over the open fire.
Canned food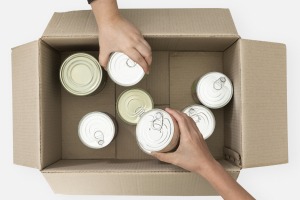 Canned food doesn't perish, making it one of the best foods you can take with you camping. The options are endless, so you'll have no problem pleasing even the pickiest of eaters. Beans, tuna, veggies, soups, and fruits can all be found canned. The only downside is that they can be extremely heavy, so they're better suited for car campers or van lifers.
Instant pancake mix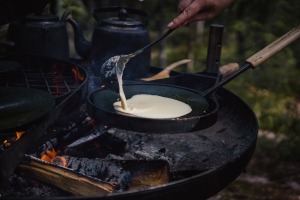 For a quick and easy breakfast, bring instant pancake mix. It only requires water, although milk can also be used if you bring a cooler. To make pancakes, you will need a skill or a griddle, as well as a little bit of oil for the pan. Of course, don't forget the syrup or extra toppings like fruit and nuts! Eggs travel well in coolers, so don't forget to scramble or fry those for extra protein.
Sandwiches and wraps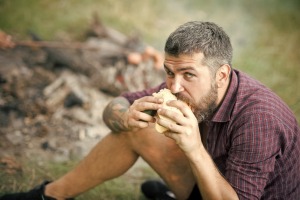 If you're out during the day without access to a campfire, then make a couple of sandwiches for the crew. They're easy to make ahead of time and won't spoil if left out for just a few hours. Although you won't be able to bring cheese or deli meats, you can still make classic peanut butter and jelly.
You can also make various sandwich options with different types of nut spreads. Hazelnut, vanilla almond, and marshmallow crème (all from your local Target) can also satisfy those with a sweet tooth!
Non-perishable snacks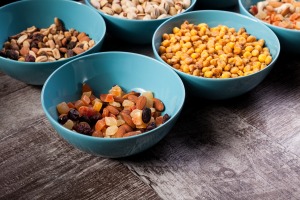 Hiking and camping burn a lot of calories, so make sure you have a well-stocked supply of snacks. Trail mix and granola bars can give you a much-needed boost in between meals. Bagged nuts like almonds, pistachios, and cashews can also satisfy your snack cravings. However, chips can be too salty or greasy, so opt for apple chips or wheat crackers instead.
More Camping Ideas!
No camping trip would be complete without roasting something over the campfire. S'mores are always a good go-to, although popcorn is also a tasty late-night snack. You can also get creative and try some fun camping food ideas, like these unique peanut butter recipes!
Food for camping doesn't have to be bland and tasteless. With a little creativity, you can whip up a variety of meals that will impress all your fellow campers. Besides food, don't forget to pack cooking utensils and plates, as well as these other camping accessories.